Lovely Santa Gertrudis and Ibiza's breathtaking coastline and fortified old town
Ibiza has long attracted the world's most fashionable elite, seeking its decadent entertainment scene and unique sense of spirituality and closeness with nature. However in recent years it has also become increasingly known as one of the most desirable locations for a luxury villa holiday in the Mediterranean. With miles of sublime coastline, white-sand beaches, multiple nature reserves and a historic fortified old town, it's not hard to see why.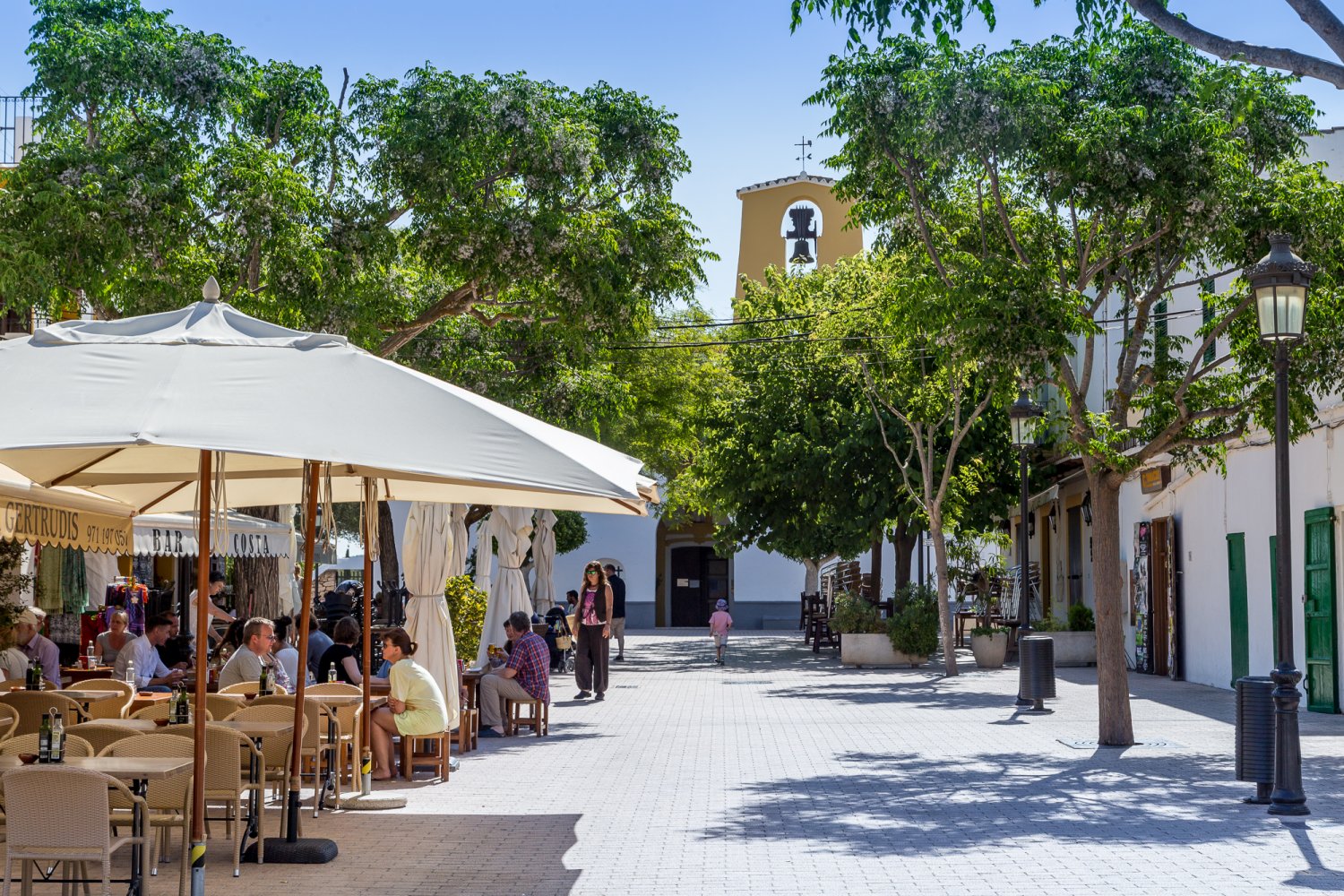 Sightseeing
Our Villa Can Alma is situated just outside Santa Gertrudis – frequently labelled as the loveliest village on the island – at the geographical and spiritual heart of Ibiza. The village is brimming with charm and character, not to mention galleries, eclectic restaurants and artisan boutiques. Its central location makes it ideal for reaching a variety of gorgeous beaches and for sightseeing and activities throughout the island, with most points of interest within a 20 minute drive.
No stay on the island is complete without a visit to Ibiza town's walled old town, Dalt Vila. Here you can walk the ramparts, take in spectacular views, marvel at the castle and cathedral, visit fascinating museums or simply soak up the atmosphere in one of its many quirky bars and cafés. Other unmissable sights on this unique and varied island include the Puig de Missa, a whitewashed church-fortress standing sentinel over Santa Eulària, and the Ses Salines salt flats which are a marvel to behold at sunset and host an array of birdlife, including coral-pink flamingos in late summer.
Image source: visit.today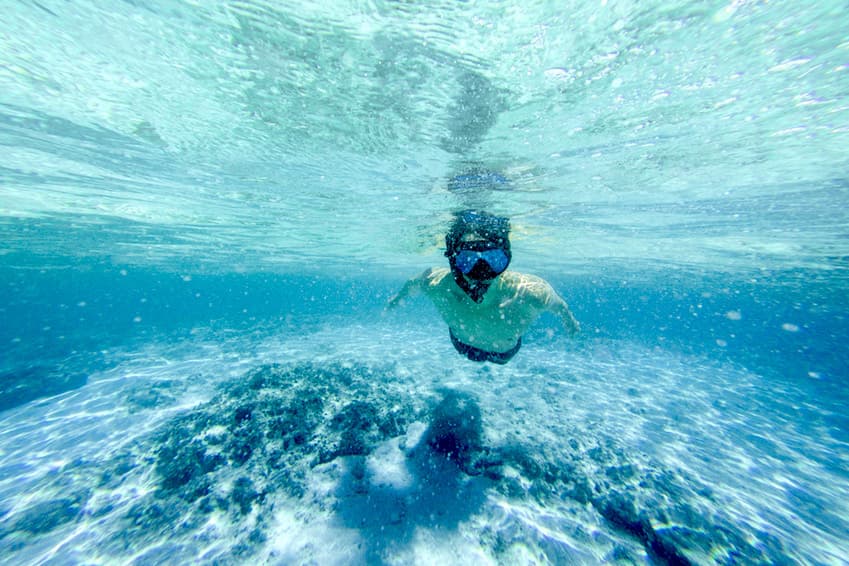 Activities
Wellness is at the fore in free-spirited and bohemian Ibiza, so there's no better place to practise yoga, Pilates, mindfulness and meditation, or indulge in a restorative massage or spa visit. You can even combine wellness and nature by taking part in beach or stand-up paddleboard yoga. Ibiza is also a fantastic destination for families, with boat trips, snorkelling, pedalos, horse-riding and an excellent aquarium all wonderful ways to keep the little ones entertained. The island's rugged landscape is a haven for hiking and cycling enthusiasts; some of the best trails lead to one of Ibiza's many crumbling defence towers that once protected against pirate raids and command staggering views of the coast. Or if you prefer a more relaxed pace, don't miss one of the island's celebrated hippy markets, where you can collect artisanal crafts, local produce and handmade clothing.
Image source: ibizahouserenting.com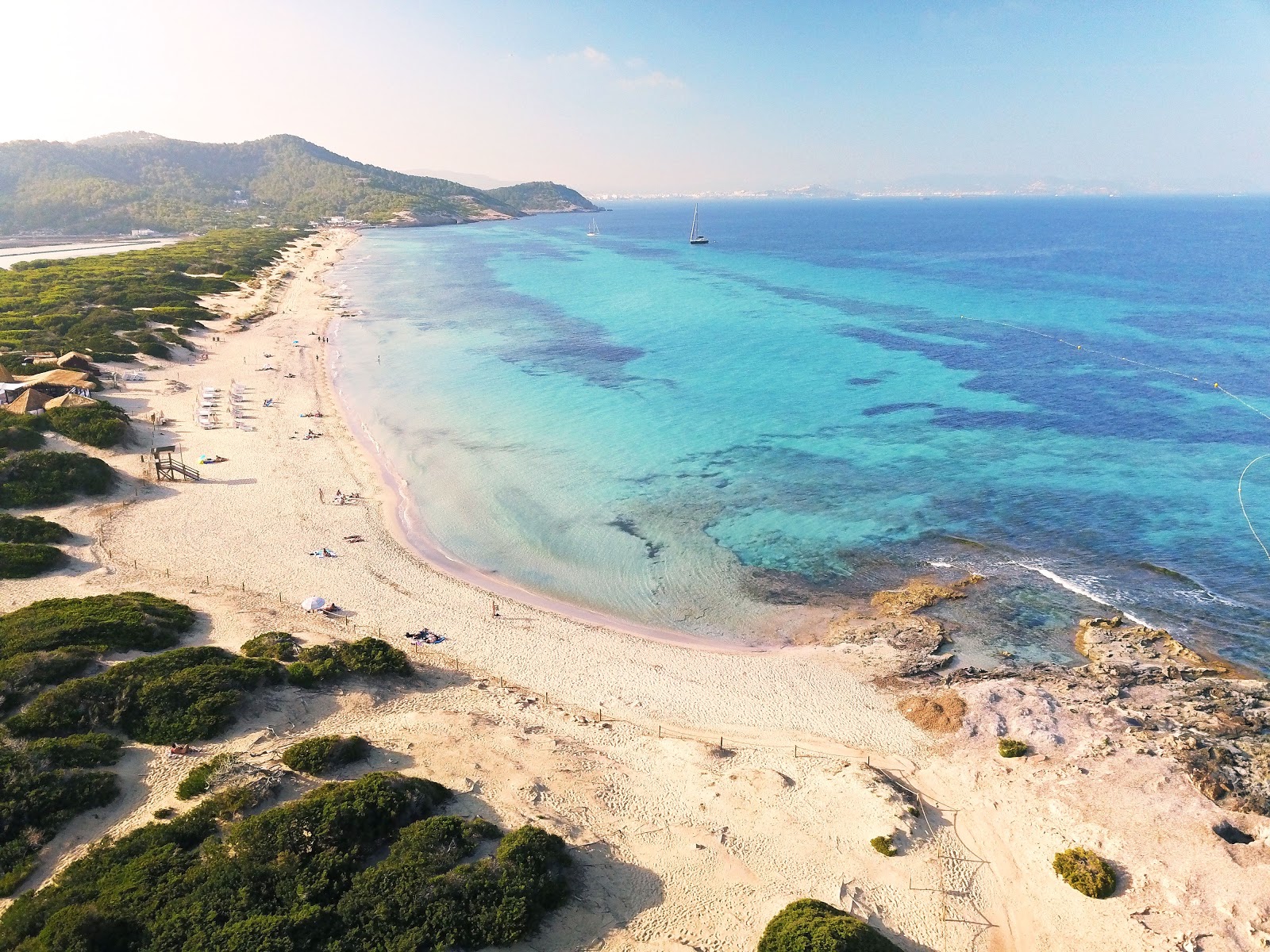 Beaches
From vast sweeps of white sand to remote coves dotted with fishing huts, you're bound to find the perfect place to stretch out your towel on Ibiza. The island's 210km of magnificent coastline is as varied as it is beautiful, and you'll no doubt want to spend much of your stay exploring its 80+ beaches. The north is characterised by tiny secluded coves, many of which retain their sense of wild isolation even in the middle of summer; the effort required to access them is rewarded with impossibly turquoise waters and spellbinding scenery. In the south, you'll find expansive stretches of powder-fine sand such as the pine-fringed Platja de Ses Salines, which is excellent for families with its shallow waters and selection of beach bars.
Image source: beachsearcher.com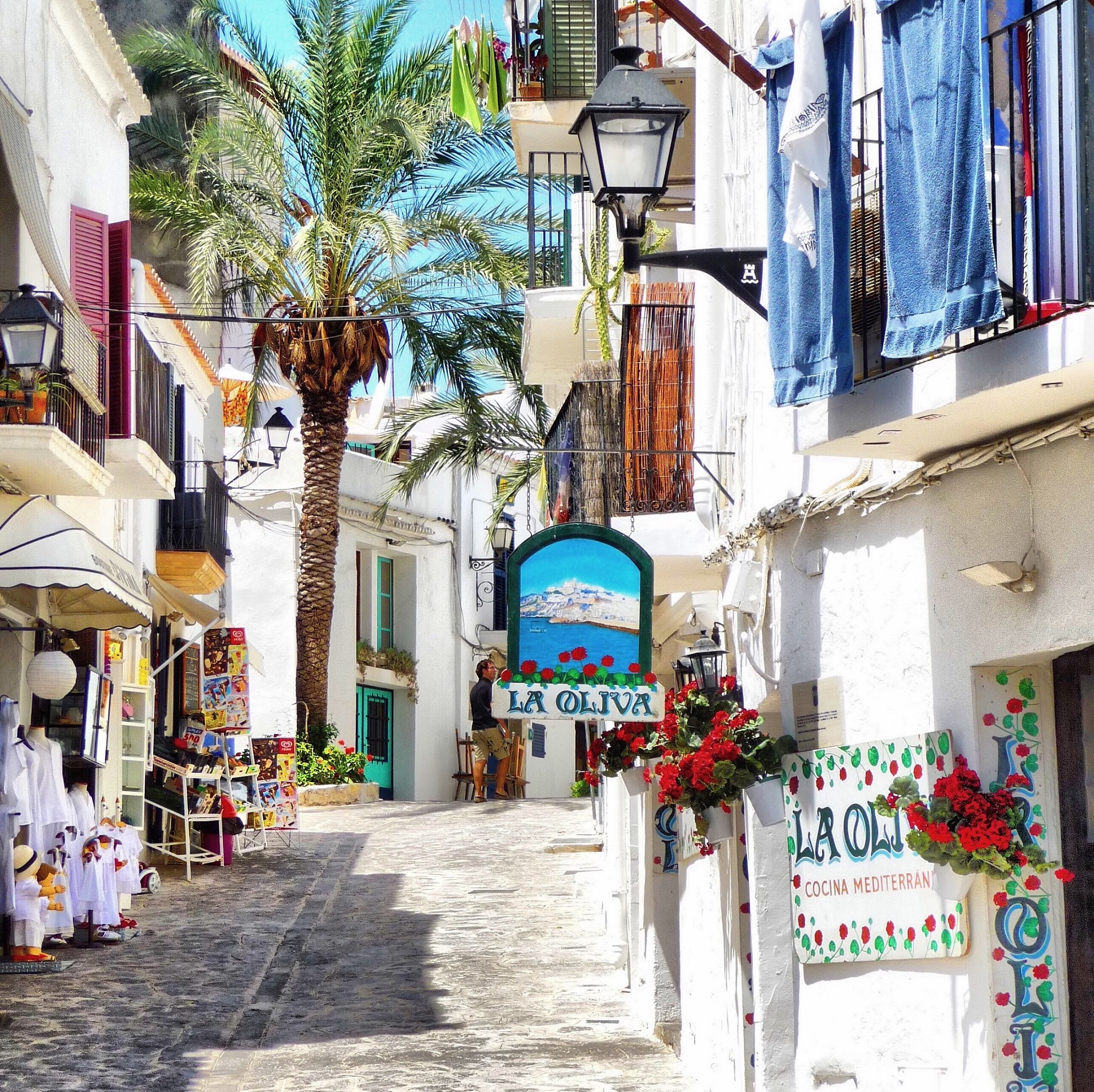 Bars and restaurants
Eating out is a real treat in Ibiza, with organic and locally-sourced ingredients the stars of the show. You won't have to travel far to find healthy lunches or vegetarian options, such as Wild Beets in Santa Gertrudis with its imaginative vegan menu. Almost every beach is home to a chiringuito (beach bar) serving fresh fish and cocktails. For a romantic sunset meal with views of the glistening Mediterranean, try clifftop Amante with its Spanish-Italian cuisine, or gaze out at the mystical island of Es Vedrà from delicious fish restaurant El Carmen. If you've got the stamina, one of Ibiza's hedonistic megaclubs will welcome you into the early hours.
Purple Summer villas in Ibiza
Find your perfect villa from which to explore this beautiful island
Find out more