Villa Can Totxa
Diseminado Poligono 3, 900
07460 Pollença
+44 (0)1885 488799
Introduction
We hope you find this booklet helpful in preparing for your stay with us.
Our website can prove an invaluable source of information. We are also of course only a phone call or email away to help you with any aspect of your holiday.
Travelling to Pollença
Flights
Getting to Mallorca couldn't be easier; hop on a plane to Palma, and we'll arrange for a vehicle to meet you, which will whisk you to your villa in an hour or less. Alternatively, we can assist with booking car hire, so that you have the flexibility of your own vehicle during your stay.
Palma airport is just under an hour from Pollença.
You have the choice between scheduled flights and private jet charter.
Private jet charter
We recommend you contact our partners EchoJet for all your enquiries about chartering a private jet from any airport in the world convenient to you.
Chartering your own jet to Palma from the airport nearest your home is becoming increasingly popular among our for Purple Summer clients. Whether it's a short flight from the London area or a longer flight from Stockholm, Moscow, New York or Dubai, a private jet charter gives you the flexibility to decide your own departure and arrival times, check-in can be as little as 15 minutes before take-off and you use private terminals which are quicker, uncrowded and easier to use. On-board catering is whatever you want it to be and you can choose an aircraft that appeals to you in terms of size and facilities, and depending on the number in your party. More often than not there is an airport that your private jet can use that is closer to your home or office and much less congested than the major scheduled airports.
Also, importantly, only people you know will be flying with you, and using private terminals minimises contact with other people.
We are pleased to recommend that you contact EchoJet who will tailor your private jet experience to your exact requirements.
Call Nina direct at EchoJet on +44 (0)208 004 5770.
Transfers
We are pleased to now be offering private airport transfers from the airport to your villa. An experienced Purple Summer driver will whisk you to your villa in the comfort of a luxury, nearly-new air-conditioned vehicle. Please contact us for a tailored quote.
Car hire
Renting a car for the duration of your stay gives you the flexibility to explore the local area at your leisure, and visit beaches and towns that are a little further afield, such as stunning Sóller in northern Mallorca.
We work with Roig for our Mallorca villas, who offer quality vehicles at competitive pricing. It's also possible to book a pick-up and drop-off service (at an extra cost), which can prove a great stress-free option: you and your luggage will be transported from and to the airport in the comfort of a private airport transfer, and your hire car will be delivered to the villa once you have settled in.
Please contact us to discuss your options.
Arrival time
To enable us to thoroughly clean and prepare the villa ready for your arrival, but also as a courtesy to departing guests, we ask you not to arrive at the villa before 16:30hrs. Please bear this in mind when booking flights.
If you do arrive earlier than 16:30hrs, we will of course be able to receive your bags and can also help with booking a restaurant for lunch, but please don't expect to have access to the main part of the villa/your bedrooms. (Should departing guests leave early so that we are able to prepare the villa earlier, you will of course be welcomed, but we often don't know this until the moment of their departure.)
Departure time
On the day of your departure, we ask that you vacate your bedroom by 10:00hrs and the villa completely by 10:30hrs. Thank you for your understanding and cooperation on this.
Palma stopover
Why not extend your stay in Mallorca with a few days in beautiful Palma, the capital of the island? The immaculate new Antigua Palma Casa Noble 5* hotel has a central location in the old town and offers great service and an excellent breakfast. Included in the price is 45 minutes of private spa use which gives access to the hammam, sauna, plunge pool and ice bucket.
Directions – Palma airport to Villa Can Totxa
Take the Ma-19 in the direction of Palma
After 4km, take exit 3 for the Ma-20 towards Andratx/Alcúdia. Continue on the Ma-20
After 2km, take exit 3 for the Ma-13 towards Son Castelló/Inca/Alcúdia
Continue on the Ma-13 for 39km
Take exit 40 for the Ma-2200 towards Pollença. At the roundabout, take the 3rd exit onto Ma-2200
You will immediately come to another roundabout; take the 1st exit
Continue on the Ma-2200 for 10km.
Once you reach Pollença, you will come to a roundabout; take the 2nd exit onto Camí Cementeri/Ma-2202
After 1.2km, turn left onto Camí de Can Totxa (the road is signposted when approaching from the other direction)
Follow this for 300m around a bend to the right, until you emerge from the trees and reach the turning for the villa on your left.
Follow this road to the end; Villa Can Totxa is the last set of gates (GPS co-ordinates 39.880610, 3.038085).
Activities
Wellness
YOGA & PILATES
Yoga and pilates can help build your strength, stamina and flexibility, as well as reducing stress and improving your general well-being. Private instruction in the comfort of your own villa can be the perfect way to unwind before or after a day of sightseeing – or why not try beach or stand up paddleboard yoga?
MASSAGE
A mobile massage service can be booked to treat you in your villa, whether you're looking for sports / deep tissue massage to help keep yourself injury-free and on top form for swimming and other holiday activities, or Swedish massage to simply relax and ease away the aches, pains and tensions of everyday life.
SPAS
There are also a number of spas to visit in the area, including the newly renovated Son Brull Hotel Spa, with its spectacular setting surrounded by rugged mountain scenery. Facilities include a thermal circuit, sauna and steam bath, a fully-equipped gym and outdoor heated pool. Day packages with a number of treatments included are available.
BEAUTY TREATMENTS
Be pampered by one of the local beauty experts in the comfort of your villa. Facials, scrubs, manicures and pedicures are all available.
PERSONAL TRAINERS
Keep up your fitness while on holiday with private sessions from a personal trainer. Get in touch for more details.
Sports
Mallorca is a haven for lovers of the great outdoors, and has a seemingly inexhaustible supply of excellent activity operators and sports facilities and instructors, so let us know what you're looking for and we'd be delighted to suggest some options.
Water sports
BOAT RENTAL
One of Mallorca's many drawcards is its 555km of coastline, and it's likely you'll want to rent a boat on at least one day of your stay here. It's possible to charter a range of vessels including small open boats, RIBs, sailing yachts and motor yachts. These can be booked with a captain and extras such as snorkelling gear, drinks and even dinner. Alternatively you can join guided boat tours to areas of special interest.
SAILING
Whether you'd like to learn to sail, rent a sailboat, watch the professionals at a regatta or simply soak up the atmosphere and marvel at the superyachts at one of Mallorca's many elegant marinas, you're bound to find what you're looking for on the island. There are many races and boat shows occurring throughout the summer, concentrated in the island's capital Palma. If you'd like to have a go yourself, we can arrange equipment and instruction during your stay.
DIVING & SNORKELLING
Whether you're a complete beginner or qualified diver, there are some fantastic dive sites around the Cap de Formentor and Bay of Pollença, from caves to seagrass forests brimming with marine life such as rays, barracuda and octopuses. We can recommend a reputable operator if you'd like to get underwater during your stay. Snorkelling equipment can also be rented from the same outfitters.
SWIMMING
Whether you want to perfect your technique or get a little one taking their first strokes, a private swimming instructor can be arranged to give coaching in your own villa pool. Please get in touch with us for more details.
KAYAKING & CANOEING
Mallorca's rocky coastline, with its soaring cliffs and hidden coves, is just begging to be explored by kayak. Experienced kayakers can simply rent one, but beginners, families or those who want someone to help them get their bearings may want to book a guided excursion. It's the perfect way to get close to some of Mallorca's wildlife and awe-inspiring coastline.
COASTEERING & CANYONING
Coasteering and canyoning are star activities in Mallorca due to its dramatic landscapes full of cliffs, chasms and waterfalls. Both combine a number of hair-raising activities such as abseiling, cliff jumping, swimming, scrambling and climbing. If you've got a taste for adventure these are not to be missed.
WAKEBOARDING
Located in Port d'Alcúdia, Mallorca Wakepark is the only wakeboarding cable system in the Balearic Islands. The flat water (due to it being located on a small lake slightly inland) makes it suitable for children as well as adults. Fun for all the family!
WATER SKIING, KITE BOARDING, WINDSURFING, SUP AND MORE!
Pollença and Alcúdia really are a water sports paradise and whichever activity you are interested in trying your hand at, there are myriad outfitters from which you can rent equipment or organise instruction. Try kitesurfing, windsurfing, stand-up paddle boarding (SUP) and even wingfoil.
Ball sports
GOLF
For golfing with a view, look no further than the 18 hole course at the Club de Golf Alcanada, about 5km from Alcúdia on the coast overlooking the Bay of Alcúdia and the picturesque Illa d'Alcanada with its signature lighthouse. It would be hard to find a golf course with a more spectacular setting, and what's more it has a wonderful restaurant with the same excellent views. Alternatively the 9 hole Golf Pollença is the closest course to our villas and enjoys a lovely position in the shadow of the Serra de Tramuntana.
TENNIS
As the home of tennis legend Rafael Nadal, it should come as no surprise that tennis is one of Mallorca's favourite sports. There are courts, clubs and coaching centres across the island, many of which can be booked as a non-member. In Pollença itself there are a couple of 4-star hotels which will allow non-guests to use their tennis courts for around €15/hour. A private tennis coach can also be arranged for around €40/hour. Note that many courts are clay.
Exploring & adventure
CYCLING
Mallorca is crazy about cycling, and understandably so – there are more than 700km of cycle-friendly trails and secondary roads in Mallorca, varying in gradient and difficulty, but all taking in beautiful vistas and exciting terrain. One of the most awe-inspiring routes spans the entire of the Tramuntana mountain range from Port d'Andratx in the southwest to Port de Pollença. There are shuttle buses that can drop off / pick up at several points along the route, allowing you to cover more ground in one day. If you'd like to hire a bike during your stay, we can arrange rental of anything from carbon road bikes to children's bikes with stabilisers – simply get in touch with your requirements.
HORSE RIDING
A unique way to discover the beauty of northern Mallorca. The Ses Roques equestrian centre in Port d'Alcúdia offers set 1, 2 and 3 hour excursions which explore the beach, mountains or a cultural itinerary. Personalised private guiding is also available. The instructors are always fully qualified and approved helmets are available.
RUNNING
Runnyknows offer guided runs in the Pollença area. Whether you want to keep up your fitness during your holiday, discover beautiful hidden landscapes on foot, or simply take some 'me time', a guided run is a wonderful way to make the most of your mornings on the island. A range of lengths is available, taking in the many local sights and a variety of landscapes from the glistening sea to rocky peaks.
HIKING
Mallorca is naturally blessed with gorgeous scenery and diverse terrain, making it perfect for all kinds of walking, from quick jaunts to multi-day hikes. Hiking trail maps can be purchased at many shops and newsagents in Pollença, but if you'd like for us to book you a guide then we would be delighted to tailor a guide recommendation to your requirements. For something a little different, the Nordic Walking Park in Alcúdia is the first of its kind in the Balearics, with 3 routes of varying difficulty.
MALLORCA FROM THE AIR
There's no better way to see this beautiful region in all its glory than from the air. In nearby Alcúdia it's possible to experience the tranquillity of gliding through the air on a tandem paraglide, or sail up to 150m above the waves on a parasailing adventure. If that's not enough altitude for you, hot air balloons and helicopter rides are also possible a little further afield in the east and south of the island.
Family fun
GO-KARTING
Located at the Hotel Bellevue in Port d'Alcúdia, the Kartingmania go-karting track is suitable for adults and even children as young as 4, who have their own separate mini track.
WATER PARKS
For a fun day out with children, or simply to cool down in the heat, the HidroPark is located in central Port d'Alcúdia and includes a selection of swimming pools, water slides, flumes, wave pool, dedicated 'Kids Zone' and even minigolf.
Culture
Vineyards and breweries
Mallorca's Mediterranean climate makes it perfect for growing vines and producing wines of a similar calibre to those of better-known provenance in mainland Spain, France and Italy. A visit to one of the island's many vineyards is a must for wine lovers; please find a small selection you may want to try during your stay below.
Alternatively wine tasting can be arranged in the comfort of your villa – see our in-villa entertainment section.
BODEGAS CAN VIDALET
Located close to Pollença in the direction of Alcúdia, this vineyard and small artisan winery was established in 1996 and focuses on traditional Mallorcan wine-making methods.
BODEGAS RIBAS
Established in 1711, this is the oldest winery on the island and is very well set up for visitors, with a choice of guided tours and tastings which can even be booked on their website. They offer a number of excellent wines at a variety of price points. Located about half an hour from Pollença.
C'AN MAJORAL
This small, family-owned winery is a little further from Pollença (about 50 minutes) but is worth the trip for its good range of organic wines, rustic atmosphere and nice tasting room.
4 KILOS
4 Kilos is one of the better-known wineries with a wide distribution. They have won awards for their excellent wines and are well set up for visitors. Located in the south-east of the island about an hour from Pollença.
BODEGAS MESQUIDA MORA
Also located in the south-east of the island, this well-respected winery is family-run and used biodynamic methods of production.
SON PRIM
30 minutes from Pollença, this modern winery was renovated in 2014 and is an island favourite for international varieties. It opens its doors Monday-Friday, and Saturdays on request.
SON VIVES
Occupying the most stunning location between the Serra de Tramuntana and the sea, with views of this spectacular stretch of coastline from the vines themselves, the Bodega Son Vives is worth the 1 hour drive. During summer, on Fridays and Saturdays, they offer a special package including wine tasting, sampling of local products and a glass of wine at sunset.
MALLORCA DISTILLERY
A gin distillery just outside Palma which produces artisanal gins in unique, beautiful bottles. You can book distillery tours, gin tastings and even have a go at making your own.
MICROBREWERY
Traditionally brewed beer is enjoying a heyday in Mallorca and the island is now home to more than 30 breweries as well as an annual beer festival in Palma. The closest brewery to our villas is Beer Lovers in Alcúdia, which is open to the public on Friday afternoons. Ask your villa manager to call ahead to ensure availability.
Theatres & shows
Thanks to the wealth of culturally rich festivals that take place around Pollença during the summer months, there are plenty of opportunities to enjoy concerts, theatre and outdoor cinema screenings. See our list of events and festivals for details of what's on, or speak to your villa manager.
Galleries & museums
Mallorca has long been a haven for artists from across Europe who have come to find inspiration from its natural beauty and mixing of cultures. Combined with the island's rich history, this means there are more excellent museums, galleries and exhibition spaces than it would be possible to list here or visit during a week's stay! However if you would like us to recommend some of the best, please don't hesitate to get in touch.
Markets & shopping
Weekly and seasonal markets can be found throughout Mallorca, as well as craft and produce fairs, so if you're on the hunt for souvenirs you won't have to look far. Details of the weekly markets around Pollença can be found in the events section. Authentic local gifts include red-hued pottery, hand-blown glass, olive wood and brightly coloured hand-dyed fabrics. You may also come across basketware and hats made of woven palm leaves.
Local specialities that can usually be found in produce markets include the ensaïmada, a sweet pastry made with pig fat (warning – not suitable for vegetarians!), fresh fish, olive oil and wines. See the section on local vineyards if you'd like to book a wine tour.
And for a spot of retail therapy, why not make a trip to the island's capital, Palma, and indulge in the designer boutiques which can be found on the Passeig des Born. A good selection of high street brands is also available. Don't miss the amazing Arquinesia perfumery.
In-villa entertainment
If you'd like some evening entertainment during your stay but would rather not leave the comfort of your villa, why not ask us to arrange live music, a cocktail night or wine tasting in your villa? Whether it's to mark a special occasion or birthday, or simply something to keep the little ones occupied, just let us know what you'd like to organise and we'll do our best to arrange for you.
Sightseeing
Pollença
Our villas are a short drive from Pollença, a picturesque market town sitting at the foot of the Tramuntana mountain range, in northern Mallorca. With its characteristic blonde stone architecture, Pollença is a popular retreat because of its rich historical and cultural roots, with 2000 year old Roman ruins mingling alongside the buzzing local scene. The town is truly charming, with many cafes, boutiques and unique shops selling local crafted goods such as ceramics and jewellery.
PLAÇA MAJOR
At the heart of Pollença is its Plaça Major, where bars and restaurants spill out onto the square and the market takes over every Sunday. This pretty main square is flanked by stone buildings and overlooked by the 18th century Mare de Santa Maria dels Àngels church with its stunning rose window.
THE 365 CALVARI STEPS
The image of the 365 steps which lead up to the El Calvari chapel is one that is synonymous with Pollença, and it's worth making the effort once during your stay to climb to the top and take in the sweeping views of the town, Tramuntana mountains, the Puig de Maria and the sea.
PUIG DE MARIA
An unmistakable feature of the landscape surrounding Pollença is the Puig de Maria, a 330m peak which is crowned by a monastery (the Santuari de la Mare de Déu del Puig) and a restaurant serving traditional local fare. Intrepid tourists may be tempted to climb to the top (45 minutes; 5.4km return trip) and will be rewarded with glorious views of Pollença and the Cap de Formentor.
POLLENÇA MUSEUM
The baroque Claustre de Sant Domingo convent houses the tourist office and the Museo de Pollença, which showcases archaeological finds and paintings dating back to ancient Rome. Between the convent and the Plaça Major are the Joan March gardens, containing indigenous plants, contemporary sculptures and the medieval Desbrull tower.
PONT ROMÀ
Contrary to what its name suggests, it is debatable as to whether this picturesque stone bridge does indeed date back to Roman times. It's more likely that it's a medieval construction, but one of historical importance to the town as it has long provided locals with safe passage over the Torrente de Sant Jordi.
Port de Pollença
Port de Pollença is a few kilometres away from Pollença itself, with its beaches and sheltered promenades beautifully backdropped by the Tramuntana mountains. The town is a former fishing village whose whitewashed houses were built as summer homes for local Mallorquins. The nearby S'Albufereta Nature Reserve is a marshland area which provides ample birdwatching opportunities.
Cap de Formentor
No trip to northern Mallorca would be complete without visiting the Cap de Formentor, a craggy peninsula with jaw-dropping views in every direction, culminating in the Formentor lighthouse. The 6km road leading to the lighthouse is arguably one of the most scenic drives in the world, comprised of vertiginous switchbacks and passing through shady pine forest and past impossibly beautiful coves and islets. Stop at the panoramic Mal Pas viewpoint before continuing on to the lighthouse. Note that during the summer months, the road is closed to public traffic during the hours in the middle of the day (ask your Villa Manager to check the hours for you). Visit at dawn or dusk for sublime sunrises or sunsets, or else take the tour bus from Port de Pollença.
Alcúdia
OLD TOWN AND CITY WALLS
Graceful Alcúdia has a beautiful Old Town, comprised of a tangle of stone-paved pedestrian streets hemmed in by medieval walls, which can be climbed (no entrance fee) and offer lovely views of this characterful town. It's a wonderful place to get lost for a day, browsing the bi-weekly markets (Sunday and Tuesday), stopping for tapas, coffee or an ice-cream, or gazing at the impressive neo-Gothic church of Sant Jaume.
CIUTAT ROMANA DE POLLENTIA
The Roman city which gave its name to Pollença was actually located closer to present-day Alcúdia, and in its heyday was one of the most important cities in the Balearics. Today it is possible to visit the excavated ruins of the city, as well as the Monographic Museum, containing artefacts that have been uncovered at the site.
LA VICTÒRIA
The La Victòria peninsula, which extends beyond Alcúdia, has a number of interesting sights as well as a good selection of beaches. Arty types may want to make time for a visit to the Museu sa Bassa Blanca, which contains a selection of contemporary art as well as a sculpture park and rose garden, but is also worth a visit simply for its impressive location and exterior, which was designed by Egyptian architect Hassan Fathy.
The peninsula is also a 'Natural Area of Special Interest' which offers an array of walking and cycling trails, taking in the peninsula's peaks and pine forest. Make the climb to the 17th century La Victòria hermitage for stupendous views of the bay of Pollença. There is a restaurant with a terrace.
NATURAL PARK OF S'ALBUFERA
S'Albufera is the largest marshland area on the island and provides a striking contrast to the rocky coastline and arid inland areas found elsewhere in Mallorca. Its rivers, lagoons and grasses are home to an important population of birds. There are walking and cycling trails, and birdwatching hides.
Sóller and Port de Sóller
A must-do day trip from Pollença during your stay is to Sóller on the north coast. This pretty town is known for its iconic wooden trams which still run between Sóller and its coastal counterpart Port de Sóller, but there is much else to see and do in the area, and the port itself occupies a gorgeous setting in a sheltered bay dotted with lighthouses and flanked by the rugged Tramuntana mountain range.
The town has a long connection to the citrus fruit trade and has benefited from centuries of emigration to the area, influencing its architecture and artistic roots. Port de Sóller welcomes many tourists each year but manages to retain the friendly charm of a small fishing village. Park in Sóller and take the traditional tram through the orange groves to the port, where you can dine on fresh fish with sublime views of the bay and surrounding mountains.
Further up the valley heading inland, Sóller itself is full of graceful mansions, craft shops, museums and cafés. The focal point is the Plaça de la Constitució, which is overlooked by the Sant Bartomeu church. There is also a botanical garden at Sóller, where you can wander amidst indigenous flora.
Palma
Mallorca's attractive capital is just 1 hour from Pollença and well worth a day trip during your stay – or extending your stay by a day or two and staying in the Antigua Palma Casa Noble 5* hotel. The city is a beautiful hodgepodge of architectural styles and contains enough sights to keep you occupied for several days – and that's without allowing time for ambling its labyrinthine old town, browsing boutiques and soaking up the atmosphere in its inexhaustible supply of bars, cafés and authentic restaurants. Don't miss the Gothic Cathedral of Santa Maria, which dominates the seafront; the Royal Palace of La Almudaina, which was the residence of Mallorcan monarchs for centuries; or the Bellver Castle, a 14th century fortress surrounded by forest.
Elsewhere on the island
DRACH CAVES
These spectacular caves, located 1 hour from Pollença at Portocristo, are one of the island's major tourist attractions and deservedly so. They contain one of the largest underground lakes in the world, Lake Martel, which is 117m long and 30m wide. Booking ahead is recommended.
Beaches
Northern Mallorca's breathtaking coastline is home to an array of beaches, from sweeping stretches of white sand, to tiny pebbly coves. They range from accessible, convenient and brimming with facilities, to remote, wild and exclusive.
Platja del Port de Pollença
The nearest beaches to Pollença are Platja d'Albercutx, north of the marina in Port de Pollença, and Platja del Port de Pollença, south of the marina. Both of these beaches are sandy and spacious, and make for a wonderful stroll past the marina full of traditional fishing boats bobbing and clinking in the breeze. There is a good variety of restaurants and bars along this stretch, as well as sunbeds and parasols for hire, and kayak and pedalo rental. The beach can become busy in the high season but is usually less crowded that neighbouring Alcúdia, and retains its low-key family atmosphere. The port's location in a large bay means it is sheltered from large waves and wind, so the calm waters are perfect for children, swimming and water sports.
Cala Sant Vicenç
Cala Sant Vicenç is a scenic cluster of 4 coves to the north of Pollença. The rocky inlets here form a stark contrast to the sweeping bay around Port de Pollença. The old fishing village provides a number of facilities, including restaurants serving fresh fish, and a large hotel, which can make this area busy during high season, although it's wonderfully peaceful during the off season.
The four coves from west to east are: Cala Barques, the largest and with a small stretch of fine sand and pedalo hire; Cala Clara, which is the most crowded due to the hotel; sandy Cala Molins, which is popular for snorkelling and sea kayaking around the cliffs; and tiny pebbly Cala Carbó.
Cala Castell
If Cala Sant Vicenç becomes a little busy in the height of summer, this tiny cove is a short walk over from Cala Barques and has a pebbly beach with sections of sand, and few bathers.
Cala Bóquer
Cala Bóquer is a mildly challenging 1.5km walk from Port de Pollença through pine trees, but is worth the hike for the crystalline waters and isolation. Park near the Urbanització Bóquer and complete the journey on foot; or alternatively, hiring a boat and anchoring in this charming cove is another excellent option.
Platja de Formentor
Approximately halfway down the Cap de Formentor is the world-famous luxury Hotel Formentor, which has hosted an array of celebrities and politicians from Audrey Hepburn to Winston Churchill. Next-door is the exclusive Platja de Formentor, one of the most idyllic beaches in Mallorca, with far-reaching views, shady pines, fine white sand and crystal waters. There is a beach bar, restaurants and sunbeds for hire. A spot on this beach is much-coveted and you'll have to compete with the hotel guests to spend the day here, but if you're successful it will be well worth your efforts. Access is via the spectacular coastal road along the Cap de Formentor, with paid parking at the beach. Alternatively, hourly boat trips run here from Port de Pollença.
Es Barcarés and Es Morer Vermell
This area close to Alcúdia is a favourite among locals and strikes a dramatic first impression against the backdrop of the mountainous Punta de Manresa. Clear, shallow waters make it a great spot for snorkelling or paddling with children.
Sant Joan and Sant Pere
These twin beaches in the Es Mal Pas area have a convivial family atmosphere and views of Port de Pollença. Both have 100m of sand, hammocks, parasols and a beach bar. There is a small parking area nearby.
S'Illot
Named after the small islet which sits a little way offshore, S'Illot is a 100m pebbly beach with a buzzing beach bar, picnic benches and a nearby car park. It offers views of the Cap de Formentor and is a good spot for snorkelling and canoeing.
Platja des Coll Baix
For our more intrepid guests, the stunningly beautiful Platja des Coll Baix is only accessible by a challenging scramble down the cliff from the pine-shaded car park at the end of the peninsula. Those who brave the walk will be rewarded with turquoise waters, sand, and unspoilt isolation, against the backdrop of the towering cliffs and breathtaking natural beauty of this area. Or, why not rent a boat to admire the beach from 100m offshore?
Platja d'Alcanada
Not far from the superb Alcanada golf course, this beach is quieter than many others and boasts clear waters and lovely views of the Illa Alcanada, a little islet crowned by a lighthouse. The 200m long stretch of pebbles and shady pines is easy to access from the road, and so if you can forgive the lack of facilities (and sand) it is a great spot for families, or for a picnic after a round of golf.
Platja d'Alcúdia
The beach in central Alcúdia is certainly convenient – there are plenty of facilities, restaurants and parking nearby, and it's a spacious beach with plenty of sand and space to spread out. It's also a great beach for families with calm, shallow water and lifeguards in many places. A range of water sports are on offer including windsurfing and sailing. However, the central location of this beach means that it can get busy with tourists and it lacks the beautiful natural backdrop of many other beaches in the area.
Platja de Muro
At 5.2km long, the Platja de Muro is one of the longest beaches on the island and also one of the best for families, with sand, shallow water, plenty of facilities, and lifeguards in many places. While it can get busy, the size of the beach means your chances of finding a sandy stretch to claim for the day is higher than some of the smaller coves. There are some lovely unspoilt sections dotted with pines and junipers, such as Es Comú. Nearby is the Parc Natural de s'Albufera, an important wetland nature reserve and a birdwatcher's paradise.
Events & festivals
Weekly events
TAPAS ROUTE
Tapas routes are a weekly occurrence in both Pollença old town and Port de Pollença. The 'route' and venues participating change frequently, so it's best to ask your Villa Manager to contact the Tourist Office for the next itinerary. Whatever the route, it's a wonderful way to spend an evening wandering the old town, sampling delicious miniature creations from a range of restaurants, and at just €2 for one tapas and a drink, it's a great value way to dine as well.
MARKETS
For purchasing souvenirs or sampling local produce, there is a weekly market in Port de Pollença's main square, Plaça Miguel Capllonch, every Wednesday morning from around 09:00 to 13:00. Browse fresh fruit and vegetables, flowers, olives, cheeses, pottery, fabrics, clothing and jewellery. There is another market on Sunday mornings in Pollença's old town, which is centred on the main square in front of the church and extends down several backstreets. It is best to arrive early for either market, to have the best selection of produce and avoid the heat of the middle of the day.
Annual events & festivals
FIESTA OF LA PATRONA
This is a week of festivities in the last week of July, culminating on 2nd August, when a mock battle ensues between locals dressed up as Moorish pirates and those dressed in white, representing the 16th century Christian inhabitants of Pollença. It commemorates the real-life invasion of Pollença of Moorish Saracen Pirates in 1550.
A full calendar of events precedes this battle, ranging from Catholic traditions honouring the patron saint of Pollença, Mare de Deu dels Angels (Our Lady of Angels), and full on parties with DJs taking over the central squares at night. There are also classical concerts, fireworks, a Holi-style paint festival, races, art exhibitions, traditional Mallorcan dancing and much more.
THE MALLORCA OPEN
For tennis enthusiasts, the Mallorca Championships is a yearly international tennis event held at Santa Ponsa, in the south of Mallorca near to Palma. The tournament takes place over a week in mid-June.
SANT PERE FESTIVAL, PORT DE POLLENÇA
29th June marks the festival of Sant Pere, the patron saint of fishermen, and is celebrated in port towns across Mallorca, including Port de Pollença and Alcúdia. The celebrations celebrate the island's maritime past, and include parades, traditional Mallorcan dancing, markets and eating lots of grilled sardines!
MARE DE DÉU DEL CARME FESTIVAL, PORT DE POLLENÇA
On 16th July each year, Mallorca's coastal towns pay their respects to the Virgin Carmen, who protects fisherman while they are at sea. Port de Pollença hosts some of the liveliest celebrations, including concerts, fireworks, the decorating of boats with flowers and lanterns, and the throwing of garlands into the water to remember those who have drowned at sea.
REGATA COPA DEL REY, PALMA
Taking place each summer in the Bay of Palma, the esteemed 'King's Cup' regatta is an international yachting event which attracts sailing enthusiasts from across the globe.
POLLENÇA MUSIC FESTIVAL
Every year during the month of August, the Claustre de Sant Domingo (Sant Domingo Cloisters) hosts the Pollença Music Festival, which includes a range of concerts, focusing on classical music but also featuring jazz and flamenco performances.
Bars & restaurants
Please find below a selection of restaurants that you may wish to try for lunch or dinner during your stay. Please don't hesitate to let us know if you'd like us to make any reservations on your behalf.
The list is certainly not exhaustive as there is an almost endless supply of excellent restaurants in Mallorca, whether you're looking for a meal with a view, local specialities, international cuisine, light bites, fine dining, fresh fish or vegetarian. We'd be happy to recommend something special for you so please do get in touch.
Mallorcan cuisine focuses on fish, pork, pastries (including the ubiquitous 'ensaïmada', a sweet pastry made with pig fat), locally grown vegetables and plenty of olive oil. Dishes you're likely to encounter are 'pa amb oli' (brown bread spread with tomatoes, olive oil and salt, and served with charcuterie, cheese and olives), 'trempó' (a dressed summer salad of tomato, onion and pepper), 'arròs brut' (a Mallorcan cousin of the paella), aubergines stuffed with veal, pork or vegetables, and 'tombet' (sliced potatoes, aubergine and peppers covered with tomato sauce).
Restaurants
Pollença
RESTAURANT 365 AT THE HOTEL SON BRULL
For a real fine dining treat, spend an evening at the majestic Son Brull hotel just outside of Pollença and dine on delectable local dishes created using fresh ingredients grown at the hotel itself. An excellent choice for your chef's day off.
IL GIARDINO
An excellent Italian restaurant on Pollença's main square, with an adjoining patisserie and chocolate shop, making it the ideal place to stop for breakfast or a coffee. The evening menu features a selection of good quality pasta, meat and fish dishes.
LA FONT DEL GALL
Hidden away in Pollença's old town not far from the main square, this laid-back little restaurant serves local specialities and Spanish cuisine, including paella.
CLUB POLLENÇA
Club Pollença's tables spill out onto the main square, Plaça Major, making it an unbeatable spot for people-watching and it's great for tapas, too.
Q11
With a central location and a good variety of both local and Mediterranean / international dishes, Q11 doubles up as a wine shop and has a great wine selection, modern décor and a sophisticated ambience.
CA N'OLESA
A rustic and authentic restaurant on Pollença's main square, serving paellas, pizzas, meat and fish.
CANTONET
Family run Italian restaurant specialising in ravioli and homemade pasta.
LA FONDA
A lovely central restaurant serving fresh fish, tapas, and other Mallorcan and Spanish specialities.
Port de Pollença & Formentor
STAY
Great for a sun downer with views over the marina, or for lunch if you're spending the day on the beach nearby, this seafront restaurant serves an array of seafood dishes and lovely wines.
LA LLONJA
Seafood lovers will want at least one visit to this elegant fish restaurant with first class views of the bay.
ABBACO
Located right on the seafront in Port de Pollença, with a focus on fresh, healthy ingredients. Serves sushi, salads, ceviche and Asian-influenced fish dishes.
BELLAVERDE
Bellaverde is the only vegetarian and vegan restaurant in northern Mallorca and is by far the best bet for plant-based eaters. The setting is a lovely leafy, shady courtyard.
HOTEL FORMENTOR
Worth a visit for lovers of buffets and beautiful sunsets, as it's right on the beach. It's difficult to get a table though as you can't book in advance – and a long drive if you aren't successful.
Alcúdia
MACA DE CASTRO, BISTRO DEL JARDIN & DANNY'S GASTRO BAR
Close to the beach in central Port d'Alcúdia is this group of restaurants, each catering to different palates: the Michelin starred Maca de Castro serving exquisite dishes which incorporate both local and Mediterranean elements; the more relaxed and traditional – but no less delicious – Bistró del Jardín; and the super casual Danny's Gastro Bar, which serves an array of well-executed snacks such as tapas, burgers and nachos.
LA TERRAZA
La Terraza has an enviable location, set right on the sea in Alcanada with front row seats to views of the bay. The restaurant is featured in the Michelin guide and focuses on fresh fish and seafood, although the diverse menu also features meat and vegetarian dishes which are equally well executed. Friendly service, good wines, reasonable prices and a lovely ambience.
ALCANADA GOLF CLUB
This restaurant is worth a visit at least once during your stay – particularly if you're a golf lover using the adjoining golf course – for the spectacular setting and fabulous views. Simple but well executed menu.
Palma
MARC FOSH
If you're staying for a day or two in Palma before or after your villa holiday and looking for an excellent fine dining option, this restaurant is the one to visit. Currently Marc Fosh has 1 Michelin star but we wouldn't be surprised if he collects a second in the next year or two. Highly recommended from start to finish, with excellent service, great food, and good value for the level of cuisine.
EL CAMINO
Delicious food and wine served at a sit-up bar, making this a great stop for couples or small groups of friends (but less so for families with children).
LA ROSA VERMUTERIA
Tucked away in Palma's labyrinthine old town, this buzzing little place serves authentic Spanish food and great tapas. Service is a little brusque and the atmosphere hectic, with tables tightly packed, 1920s music in the background and locals whiling away afternoons at the bar, but that's all part of what makes the atmosphere so fun and it's a great place to soak it all up.
MERCAT DE L'OLIVAR
Looking to self-cater in Palma? This vibrant market in the historic centre of Palma sells high quality fruit & vegetables, meats, cheeses, fresh fish and seafood.
Beach clubs / restaurants
PONDEROSA BEACH
One of the most popular haunts along this stretch of golden sand, Ponderosa Beach is the perfect place to enjoy a sundowner cocktail or sangria, or lunchtime snacks including fish, paellas and seaweed salad. Pre-booking a must.
ROYAL BEACH GASTROSENSES
Sensational views, gourmet cuisine and cocktails directly on the beach, this is one of the most stylish places to relax on the sandy Platja de Muro.
Children
Children's equipment such as cots, high chairs, sterilisers, baby listeners, a large selection of games, indoor and outdoor toys are available, and we can even stock up on nappies and wipes to save you bringing them with you. We also have a small number of pushchairs available, or can hire these for you if needed.
We'll gladly serve children's high tea in the early evening so that you can relax and enjoy dinner with your friends later, while they play nearby or go to bed! Or, if you wish to eat together, your chef will tailor the food to suit young palates.
Nannies
For childcare during the day, we're able to offer private nannies to look after your children in the comfort of your villas.
All the nannies we recommend and work with are English speaking, qualified to NNEB or equivalent standard or have significant formal childcare experience, and all hold an up-to-date paediatric first aid certificate and have had their references and police records checked, so you can rest assured your children are in safe hands.
Useful villa information
Don't forget
Your tickets, passport and visas (if required). Please check that your passport is valid for the duration of the holiday; we recommend that the validity extends for at least 6 months beyond your planned date of return.
Your credit cards (MasterCard or Visa cards are widely accepted in Spain, even for small transactions) and your debit card (for withdrawing cash) with their PIN numbers, and a small quantity of Euros.
Your driving licence, if you intend to hire a car.
Sun hats, sunglasses, bathing suits, flip-flops. and plenty of sun cream!
If you're likely to go hiking or exploring the countryside while you're here, a pair of sturdy walking boots can be invaluable – there are some sharp rocks on the footpaths.
Don't bring
You do not need to bring towels (including pool towels), dressing gowns, hair driers, linen, cots or high chairs as these are all provided. We also provide full sized toiletries (bubble bath, shower gel, body lotion, soaps and shampoo).
Electricity
Electrical current is 220 volts AC, 50 Hz. Most plugs have two round pins. If you are bringing personal electrical/electronic items, please bring your own plug adaptors (a few are available at the villa for your use during your stay).
Insurance
It is your responsibility to ensure that you are adequately insured for your holiday (cancellation, curtailment, baggage loss, injury/accident, other medical emergencies, et cetera). Please remember to bring your insurance documents with you.
Internet access
The villa is equipped with wi-fi broadband internet connection with unlimited free access for guests, so feel free to bring your laptop. However, please bear in mind security considerations and that Purple Summer cannot be held responsible for any loss or damage caused through use of the wi-fi broadband.
Tips / gratuities
All of the team work very hard to make your stay as enjoyable & comfortable as possible. Naturally, what you elect to give to show your appreciation is entirely up to you, however if you are not sure what might be appropriate / 'normal', then don't hesitate to ask the office.
Water
The villa is fitted with a drinking water tap which filters the mountain water and provides clean, great-tasting drinking water. We ask our guests to kindly consider reducing plastic waste by re-filling their water bottle from this tap instead of using the bottled water.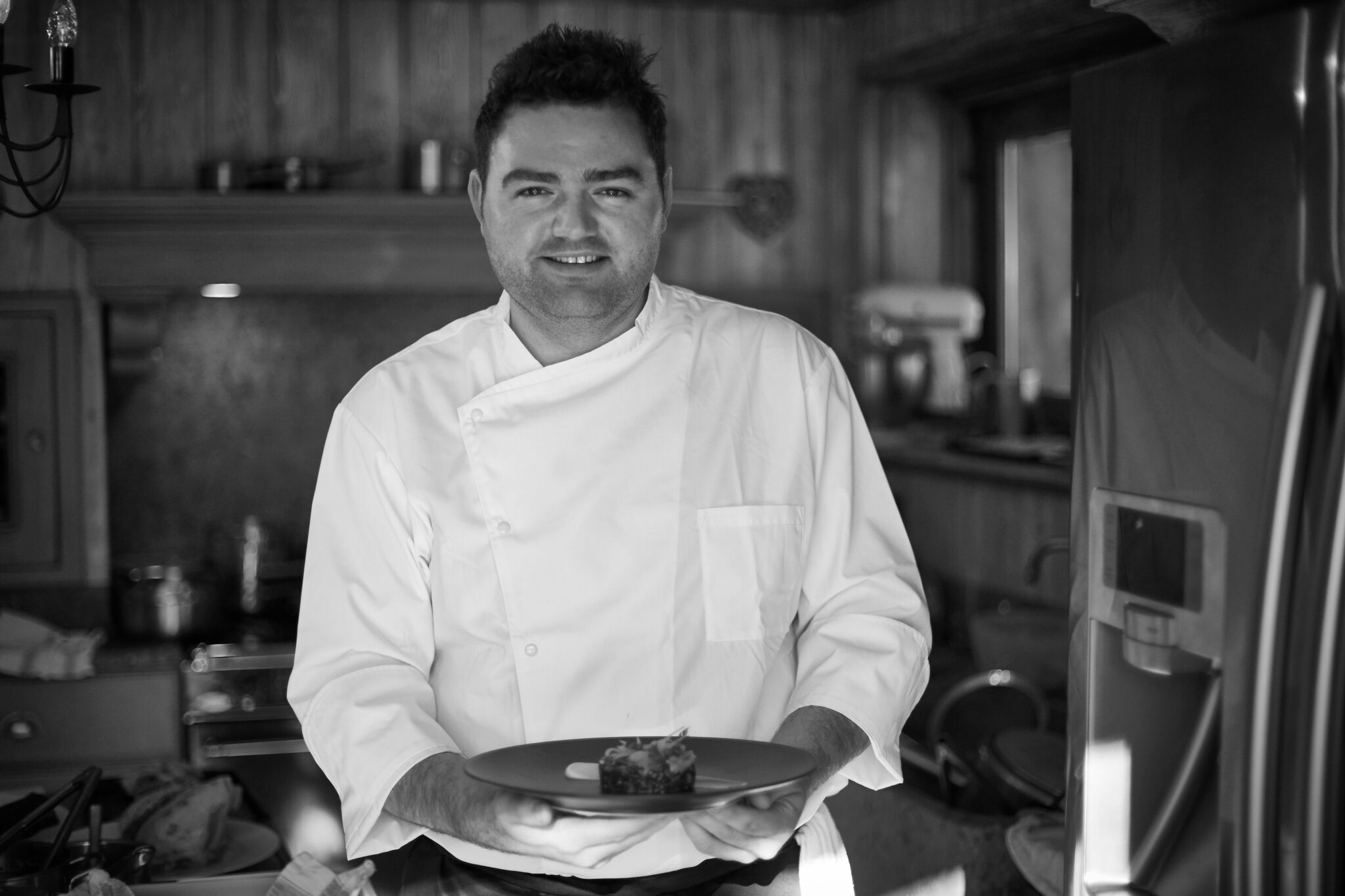 Service
A summer villa holiday isn't just about the villa – and we never forget how important your holiday is to you. That's why we do everything we can to ensure you have a hassle-free holiday with everything just the way you want it.
Our villas are available with a choice of service level – flexible or full service. Whatever you choose, you'll have access to an exceptional concierge service, delicious breakfasts, daily housekeeping and one staff member to every two guests.
Flexible service
Comprehensive pre-arrival concierge service to help you plan your perfect holiday
Exclusive use of the villa and its facilities for your chosen dates
Dedicated service in resort from the professional villa manager
Daily housekeeping
Freshly prepared breakfast every day of your stay, including cereals, fruit salad, yoghurts, cold meats and cheeses, fresh bread and local pastries, and freshly squeezed orange juice
One meal per day provided by your private chef (either lunch or dinner, according to your preference for each day), on 6 days out of 7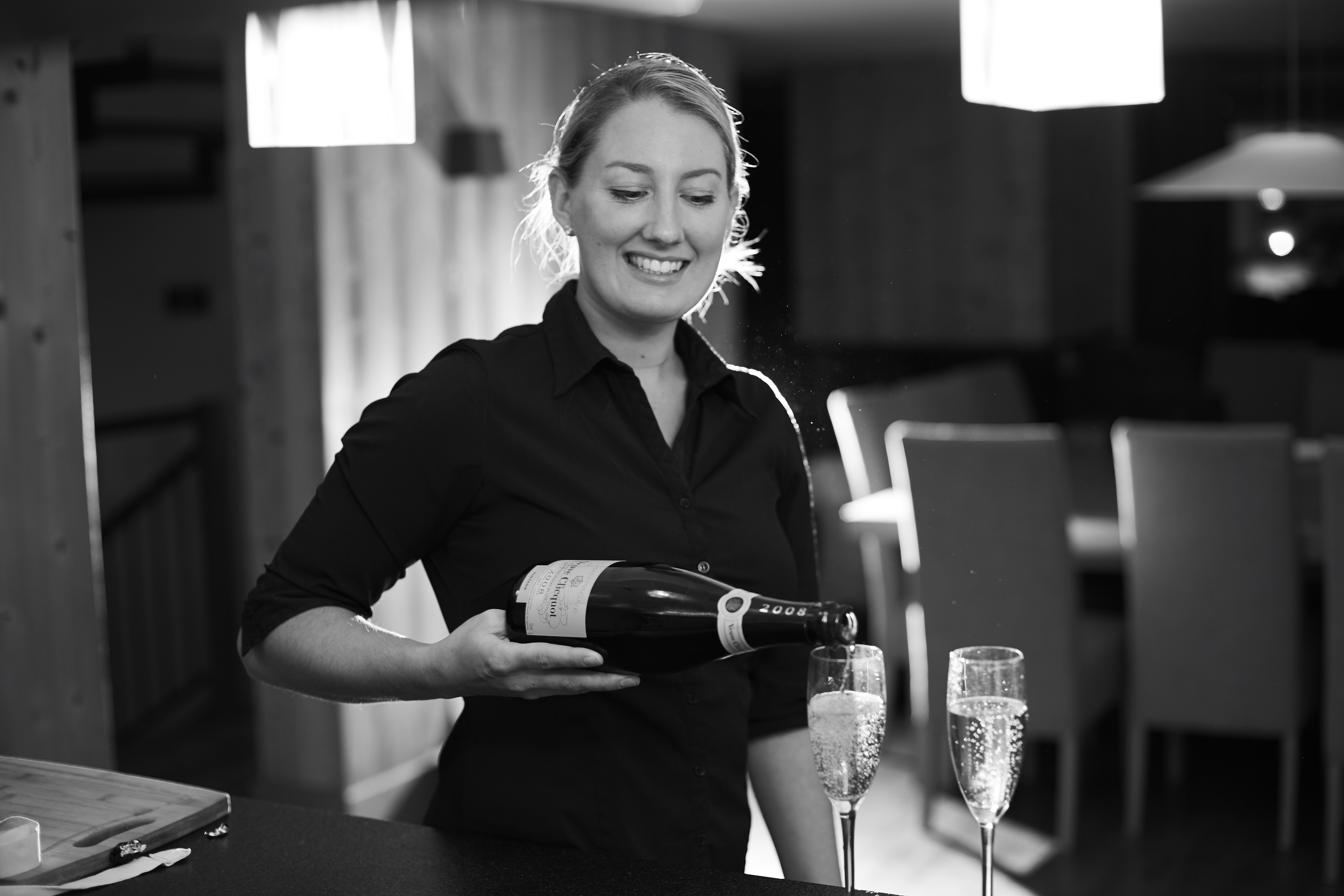 Early children's supper, where dinner is being provided
Pre-dinner canapés, where dinner is provided
Carefully selected wine list
Unlimited Veuve Clicquot or Taittinger champagne
Complimentary bar of beer, wines, prosecco, spirits, soft drinks and bottled water
Gourmet tea and coffee selection
Fresh fruit and flowers
High quality linen, towels, dressing gowns and beach towels. Mid-week towel change
L'Occitane toiletries
Unlimited Wi-Fi internet access
Pre-arrival menu consultation. All our chefs are professionals with a wealth of fine dining experience so will tailor their menus to suit your specific preferences and, of course, any special dietary needs.
Full service
As with 'flexible service', but two meals are provided per day by your private chef (lunch and dinner), on 6 days out of 7.