Alongside our collection of villas, we are delighted to offer a choice of luxury accommodation amid the soaring peaks of the French region of Savoie. If you love to spend your summers exploring mountains, lakes, and valleys carpeted with wild flowers, then discover our beautifully secluded alpine chalet, Iona, and our authentic 14th century château-hotel Le Château de Candie.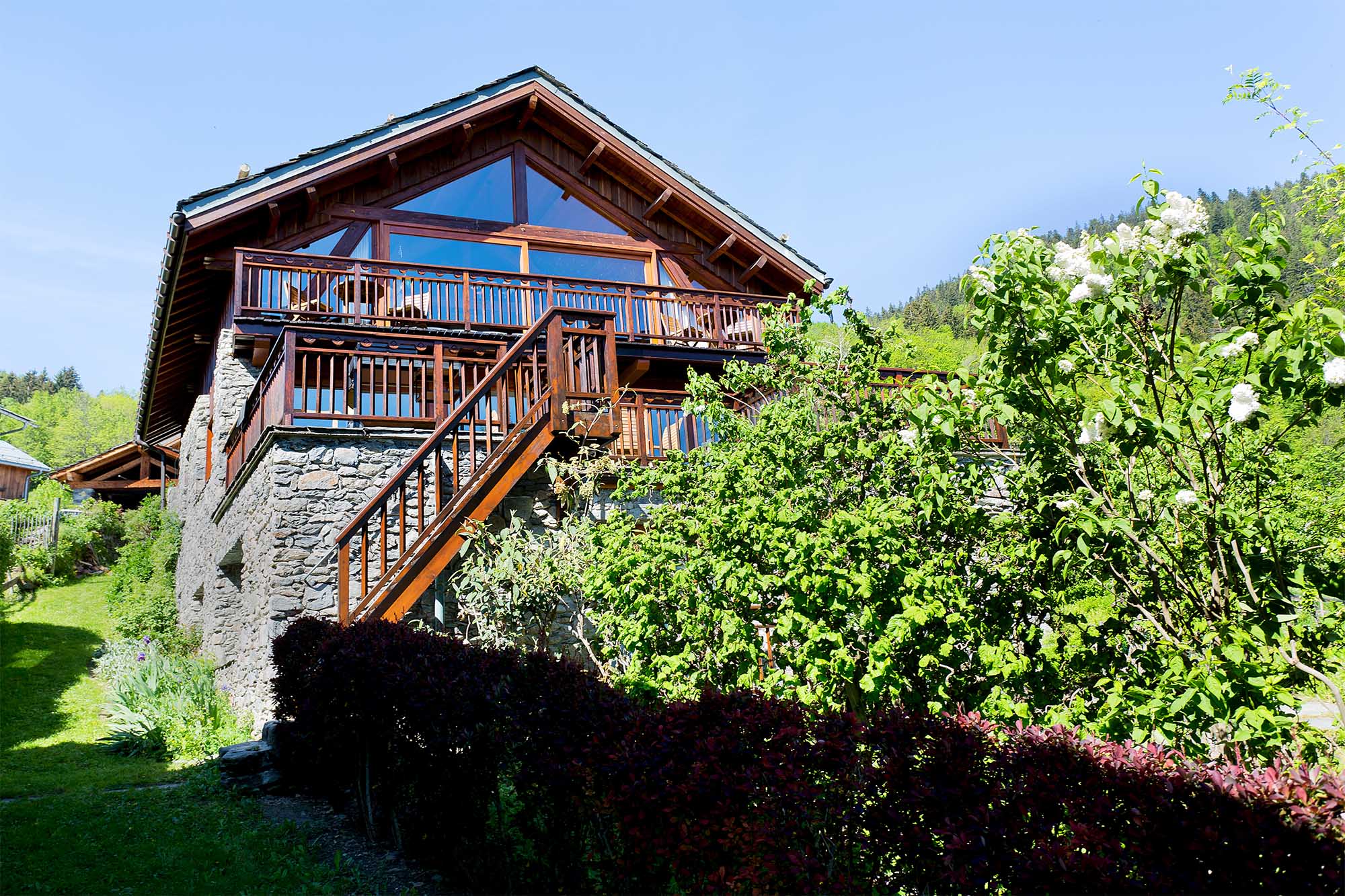 Chalet Iona
Sleeps 12+3
Chalet Iona is a spacious and peaceful mountain retreat, set in a secluded location and surrounded by fruit trees, crumbling outbuildings and the ancient village bread oven. It is blessed with breathtaking views across 13 pretty villages and settlements, stretching towards the Vanoise National Park and the magnificent Grand Bec mountain rising 3400 metres to the east, and silence here is broken only by birdsong and the chiming of cow bells.
Read more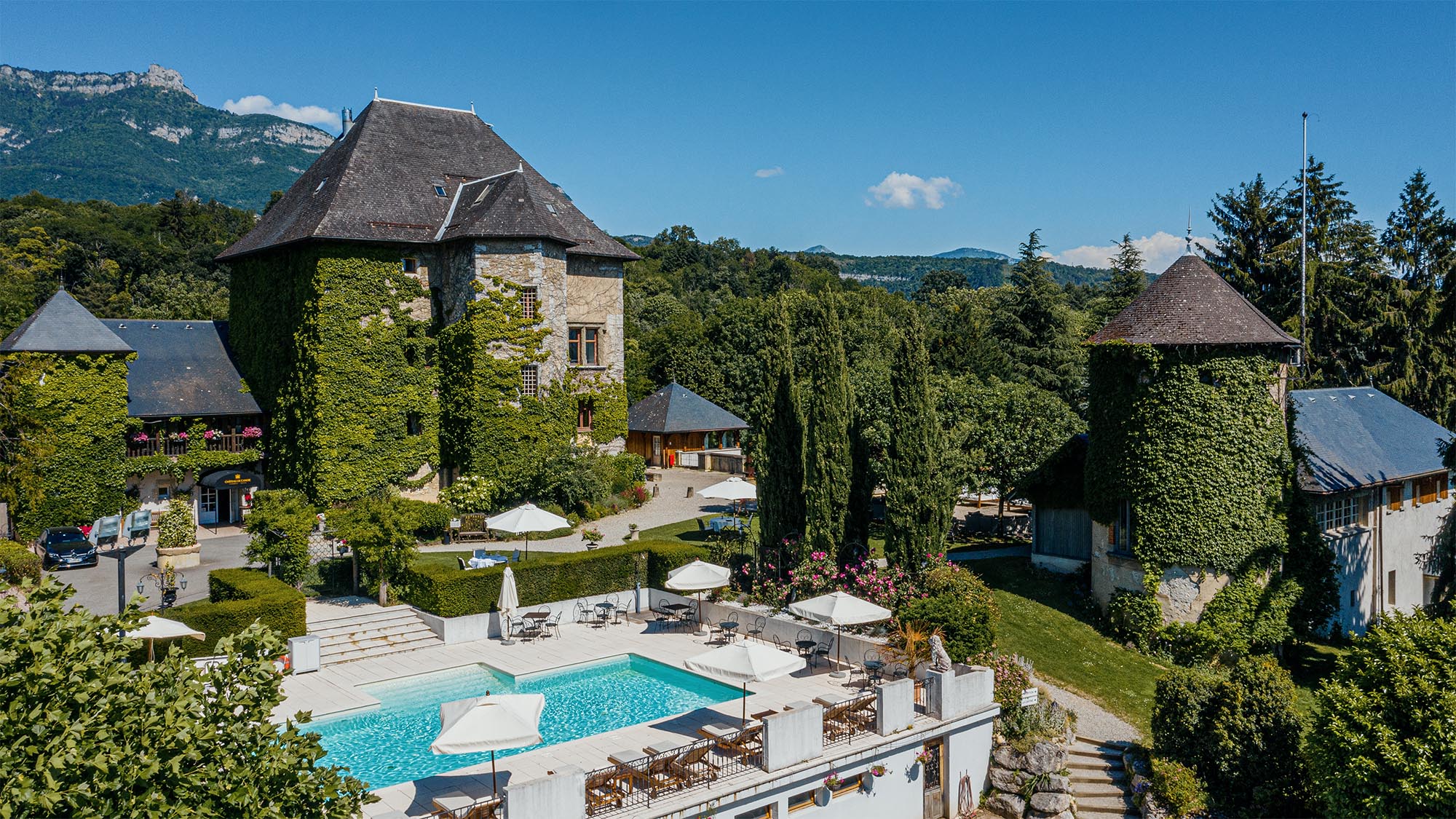 Château de Candie
Château de Candie offers a choice of 25 lovely, individually decorated rooms and suites filled with antiques and period features and commands magnificent views of the Chartreuse mountain range. Perched on the hillside overlooking the capital of Savoie and surrounded by evergreen forest, beautiful gardens, fountains, and rows of grape vines, the ivy-cloaked façade and 14th century fortifications are an enchanting sight to behold.
Read more