Our villas in the Côte d'Azur are located between the iconic French cities of Nice and Cannes, in the 'moyen pays' area which sits between the snowcapped peaks of the Alps and the glistening Mediterranean sea.
Modern Villa Épure enjoys an ideal central location in Vence, while characterful Villa La Bastide des Virettes sits atop a rocky outcrop above pretty Tourrettes-sur-Loup. Stunning Villa La Tour de Vence is just a 5 minute drive from the historic centre of Vence.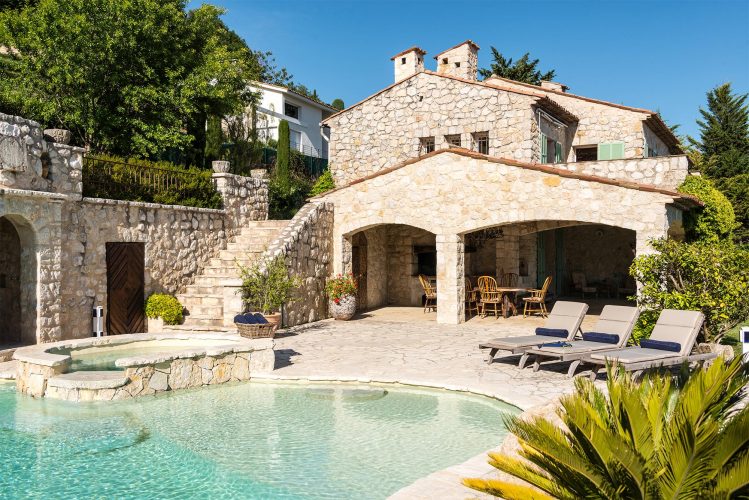 Villa La Bastide des Virettes
Sleeps 8
Tucked into the rocky hills just outside of the historic village of Tourrettes-sur-Loup, with its characterful design and stunning swimming pool with sea views, Villa La Bastide des Virettes is a haven of luxury and charm.
Read more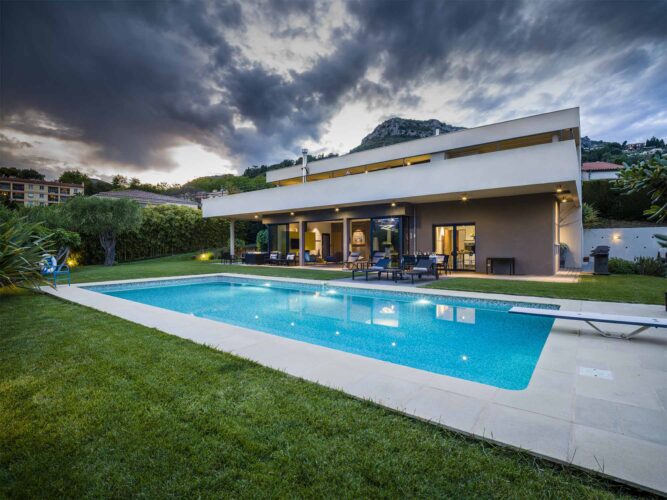 Villa Épure
Sleeps 8
A strikingly modern villa, Épure is a magnificent setting for a family holiday. The villa creates a dramatic first impression with its impressive double height atrium giving stunning views over the historic town of Vence, which is only a short walk away.
Read more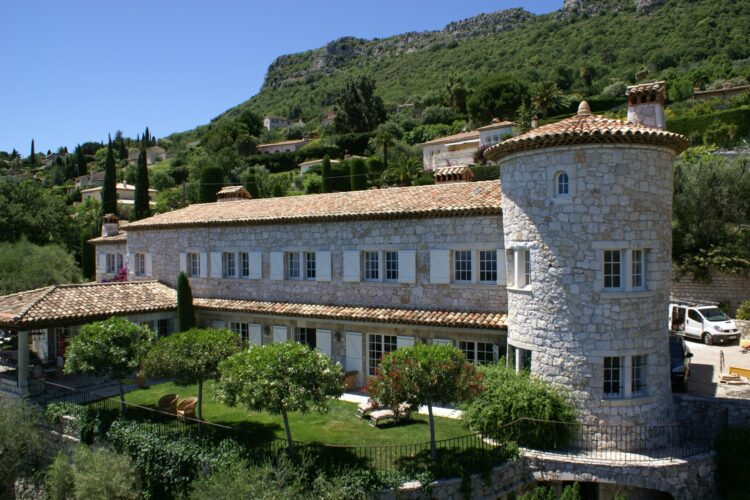 Villa La Tour de Vence
Sleeps 10 + 2
La Tour de Vence is like something from a fairytale; perched in the hilltops next to lovely historic Vence, this turreted villa commands sweeping views of the Mediterranean and the Italian Alps. On clear days it is even possible to glimpse Corsica on the horizon.
Read more