Villa Rêve de Lumière
"Sogno di Luce"
3 Av. Frédéric Mistral, 83580 Gassin
+44 (0)1885 488799
Introduction
We hope you find this booklet helpful in preparing for your stay with us.
Our website can prove an invaluable source of information. We are also of course only a phone call or email away to help you with any aspect of your holiday.
Travelling to St Tropez
Flights
Getting to St Tropez couldn't be easier; hop on a plane to Nice or Marseille, and we'll arrange for a vehicle to meet you, which will whisk you to your villa in 2 hours or less. Alternatively, we can assist with booking car hire, so that you have the flexibility of your own vehicle during your stay.
The nearest airport to St Tropez is Nice, which is 90 minutes away. Marseille airport is approximately 2 hours away.
You have the choice between scheduled flights and private jet charter.
Private jet charter
We recommend you contact our partners EchoJet for all your enquiries about chartering a private jet from any airport in the world convenient to you.
Chartering your own jet to Nice from the airport nearest your home is becoming increasingly popular among our for Purple Summer clients. Whether it's a short flight from the London area or a longer flight from Stockholm, Moscow, New York or Dubai, a private jet charter gives you the flexibility to decide your own departure and arrival times, check-in can be as little as 15 minutes before take-off and you use private terminals which are quicker, uncrowded and easier to use. On-board catering is whatever you want it to be and you can choose an aircraft that appeals to you in terms of size and facilities, and depending on the number in your party. More often than not there is an airport that your private jet can use that is closer to your home or office and much less congested than the major scheduled airports.
Also, importantly, only people you know will be flying with you, and using private terminals minimises contact with other people.
We are pleased to recommend that you contact EchoJet who will tailor your private jet experience to your exact requirements.
Call Nina direct at EchoJet on +44 (0)208 004 5770.
Rail services
For train services from London King's Cross St. Pancras to Nice or Cannes please visit the Eurostar website.
Train services within France can be booked on the SNCF website.
Driving
The Côte d'Azur is only about 750 miles from Calais and, if coming from the south of the UK, or indeed for our Belgian, Dutch and German clients, this can make driving a convenient and economic way to get to the villa, especially if you have a large party with lots of luggage. The roads are excellent, you can take your time with the journey, and perhaps enjoy a stopover en-route. All of our villas have private car parking which you are welcome to use on arrival.
Transfers
We are pleased to now be offering private airport transfers from the airport to your villa. An experienced Purple Summer driver will whisk you to your villa in the comfort of a luxury, nearly-new air-conditioned vehicle. Please contact us for a tailored quote.
Car hire
Renting a car for the duration of your stay gives you the flexibility to explore the local area at your leisure, and visit beaches and towns that are a little further afield, such as Monaco and Eze on the French Riviera.
Please contact us to discuss your options.
Arrival time
To enable us to thoroughly clean and prepare the villa ready for your arrival, but also as a courtesy to departing guests, we ask you not to arrive at the villa before 16:30hrs. Please bear this in mind when booking flights.
If you do arrive earlier than 16:30hrs, we will of course be able to receive your bags and can also help with booking a restaurant for lunch, but please don't expect to have access to the main part of the villa/your bedrooms. (Should departing guests leave early so that we are able to prepare the villa earlier, you will of course be welcomed, but we often don't know this until the moment of their departure.)
Departure time
On the day of your departure, we ask that you vacate your bedroom by 10:00hrs and the villa completely by 10:30hrs. Thank you for your understanding and cooperation on this.
Chambéry stopover
If you're travelling to the south of France from the Netherlands or Germany and are looking for a place to stop overnight en-route, why not stay a night in Le Château de Candie, a beautifully restored 14th century hotel set in immaculately kept grounds, overlooking Chambéry in the Alps? The château offers a choice of 25 exquisite, individually decorated rooms and suites, boasting original period features and stunning views of the mountainous Savoie landscape. We would be delighted to book the château on your behalf, so if you would like to make a reservation simply get in touch.
Directions – Nice Côte d'Azur airport to Villa Rêve de Lumière
Upon exiting the airport, take the M6202 in the direction of Cannes

Use the right lane to merge onto the

A8

towards

Marseille

/

Cannes

/

Antibes

Continue on the A8 / E80 for 68km.
Take exit 36 towards Saint-Tropez/Draguignan/Sainte-Maxime
After the toll and before the roundabout, keep right towards Saint-Tropez and Sainte-Maxime
Continue on the D125 / D25 for 17.5km
As you approach Sainte-Maxime, you will reach 6 successive roundabouts at 500m intervals from one another; at each take the 2nd exit to stay on the D25
Once in Sainte-Maxime, you will reach a 7th roundabout; take the 1st exit to stay on the D25
Cross the river and reach another roundabout; take the 2nd exit to stay on the D25. The D25 then merges with the D559
Follow the D559 for 5km. You will come to a roundabout; take the 2nd exit to stay on the D559
After 500m there is another roundabout; take the 3rd exit to stay on the D559
After 2km you will come to Port Grimaud. Keep left to stay on the D559 towards St Tropez, and then immediately keep left again onto the D98 towards St Tropez. Then keep right on the D98 towards St Tropez. You will soon come to a roundabout; take the 1st exit, continuing straight towards St Tropez
Shortly after merging with another road, keep left towards St Tropez and then keep right
Stay on the D98 for about 1.5km, at which point turn right onto Av. des Basses Terres
At the T-junction turn right onto Av. des Mésanges
After 200m you will reach a crossroads; go straight across
At the next T-junction, t

urn 

right

 onto 

Av. des Bouvreuils

After 70m t

urn 

left

 onto 

Av. des Sansonnets

After another 200m, t

urn 

left

 onto 

Av. des Pinsons and 100m later, t

urn 

left

 onto 

Bd des Crêtes
Follow this road for 200m before

turning

right

 onto 

Av. Guillaume Appolinaire

At the junction in 150m, t

urn 

left

 onto 

Av. Frédéric Mistral

The villa is 100m up this road on the left, and signed 'Sogno di Luce', the Italian equivalent of Rêve de Lumière (GPS co-ordinates 43.259896, 6.612568)
Activities
Wellness
YOGA & PILATES
Yoga and pilates can help build your strength, stamina and flexibility, as well as reducing stress and improving your general well-being. Private instruction in the comfort of your own villa can be the perfect way to unwind before or after a day of sightseeing – from fitness-based Power Yoga to classic Vinyasa Flow.
MASSAGE
A mobile massage service can be booked to treat you in your villa, whether you're looking for sports / deep tissue massage to help keep yourself injury-free and on top form for swimming and other holiday activities, or Swedish massage to simply relax and ease away the aches, pains and tensions of everyday life.
SPAS
There are also a number of spas to visit in the area, including the Sisley Spa in the 5* Byblos Hotel, with a central St Tropez location. The spa features a hammam, six treatment rooms, a VIP treatment suite with its own Turkish bath, and a private outdoor relaxation area, all with a distinctly Mediterranean feel. A number of treatments are available including luxury facials, massages, and exfoliating body treatments.
BEAUTY TREATMENTS
Be pampered by one of the local beauty experts in the comfort of your villa. Facials, make-up, manicures and pedicures are all available.
PERSONAL TRAINERS
Keep up your fitness while on holiday with private sessions from a personal trainer. Get in touch for more details.
Sports
Behind all the glitz and glamour, the Côte d'Azur's scenic landscape of mountain and sea makes it a haven for outdoor enthusiasts. There is an excellent supply of activity operators and sports facilities and instructors, so let us know what you're looking for and we'd be delighted to suggest some options.
Water sports
BOAT RENTAL & TOURS
The French Riviera comprises 115km of breathtakingly beautiful coastline, and it's likely you'll want to rent a boat on at least one day of your stay here. It's possible to charter a range of vessels including small open boats, RIBs, sailing yachts and motor yachts. These can be booked with a skipper and extras such as snorkelling gear and drinks. Alternatively you can join guided boat tours to areas of special interest.
SAILING
Whether you'd like to learn to sail, rent a sailboat, watch the professionals at a regatta, or simply soak up the atmosphere and marvel at the superyachts at one of the Riviera's many elegant marinas, you're bound to find what you're looking for. There are many races and boat shows occurring throughout the summer. If you'd like to have a go yourself, we can arrange equipment and instruction during your stay.
DIVING & SNORKELLING
Whether you're a complete beginner or qualified diver, there are some fantastic dive sites along the French Riviera, in particular some world-class wreck dives and rich fauna, including moray and conger eels, rays and scorpion fish. We can recommend a reputable operator if you'd like to get underwater during your stay. Snorkelling equipment can also be rented.
SWIMMING
Whether you want to perfect your technique or get a little one taking their first strokes, a private swimming instructor can be arranged to give coaching in your own villa pool. Please get in touch with us for more details.
Inland from the Côte d'Azur are the spectacular Gorges du Verdon, a dramatic network of chasms, waterfalls and turquoise rivers which are a must-see for lovers of the great outdoors, and provide a welcome respite from the crowds of the Riviera.
Canyoning and rafting are star activities here. The snow melt from the nearby Alps provides optimum rafting conditions for a range of skill levels (and thrill levels!). Canyoning combines a number of hair-raising activities such as abseiling, cliff jumping, swimming, scrambling and climbing. Also available are rock-climbing, Via Ferrata, kayaking and canoeing. If you've got a taste for adventure these are not to be missed.
WATER SKIING, WAKEBOARDING, KAYAKING, SUP AND MORE!
Almost any water sport you can think of is available for you to try your hand at on the Côte d'Azur, including jet ski rental, parasailing, wakeboarding, water skiing, kayaking, paddle boarding and even hydroflying! Let us know where on the coastline you'd like to do your activity, and we'd be happy to book something for you.
Ball sports
GOLF
Situated in the Gassin area of St Tropez, the 18-hole Golf Club Saint-Tropez affords spectacular views of the surrounding peninsula and its facilities include a restaurant and driving range.
TENNIS
Tennis is immensely popular in the south of France and there are many tennis clubs which offer bookable courts, equipment rental, group lessons and private instruction, as well as 'tennis school' for children. Note that many courts are clay.
Exploring & adventure
HIKING
The Côte d'Azur is naturally blessed with gorgeous scenery and diverse terrain, making it perfect for all kinds of walking, from quick jaunts to multi-day hikes. Some of the most spectacular hiking is on the many 'sentiers du littoral' which skirt along the coastline around the rugged capes and the Massif de l'Estérel. Hiking trail maps are readily available at the Office du Tourisme in St Tropez, but if you'd like us to book you a guide, we would be delighted to tailor a guide recommendation to your requirements.
CYCLING
The varied terrain and beautiful vistas make the Côte d'Azur a veritable paradise for road cyclists. Located just outside St Tropez, Blue Bikes have top range bikes for rent, from mountain bikes to road bikes. We can also arrange private guiding so you can make the most of your time on two wheels. For little ones we can rent bikes with stabilisers – please just get in touch with your requirements.
HORSE RIDING
A unique way to appreciate the beauty of the Côte d'Azur. Discover the stunning Biological Reserve Fondurane and Lake Saint-Cassien, near to Cannes. Excursions are adapted to a range of abilities from pony rides for children, to half and full days exploring the reserve. Sunset tours (apéritif included!) are also available.
THE RIVIERA FROM THE AIR
There's no better way to see this beautiful region in all its glory than from the air. In various spots along the coast it's possible to experience the tranquillity of gliding through the air on a tandem paraglide. If that's not enough altitude for you, helicopter rides and sunrise hot air balloon rides are also possible.
Family fun
GO-KARTING
Grimaud Karting Loisir boasts an 800m track with karts available to both adults and children aged 7+. Children aged 4+ can be driven by an adult in a 2-seater kart.
WATER PARKS
For a fun day out with children, or simply to cool down in the heat, Aqualand is located in Ste Maxime and includes water slides, flumes, a wave pool, rapids and a 'mini-park' for young children.
Culture
Vineyards
The Mediterranean climate of Provence and the Côte d'Azur makes it perfect for growing vines and the region is renowned for producing some of the best rosé wines in the world. A visit to one of the area's many vineyards is a must for wine lovers; please find a small selection you may want to try during your stay below. Wine tours of a selection of vineyards (with transport) can also be arranged.
Alternatively wine tasting can be arranged in the comfort of your villa – see our in-villa entertainment section.
CHATEAU DES MARRES
Occupying an estate between St Tropez and Pampelonne beach, this local vineyard was founded in 1907 and affords lovely views of the surrounding countryside and even the Mediterranean. It is available for you to visit and taste one of its fine rosés, whites and reds alongside tapas at the onsite wine bar.
CHATEAU BARBEYROLLES
At the heart of the St Tropez peninsula you'll find this small family-owned vineyard which uses organic methods to produce its selection of pale rosés, whites and reds. Tastings and visits are available Monday to Friday.
DOMAINE DE TOURRAQUE
One of the most beautiful wineries to visit is the Domain de Tourraque, which overlooks the Mediterranean and rocky coastline south of St-Tropez. Its proximity to the sea is said to give the wines in this area unique properties. A visit to the vineyards is also unique; the winemaker himself takes you on a 2.5 hour excursion in his 4×4 and gives an interesting insight into the history of the area. Tastings are free of charge and the organic wines are high quality.
CHATEAU MINUTY
Just south of St-Tropez is one of the largest wineries in the area, Château Minuty, which is famous for its delectable pale coloured rosé. Tastings are available from 10:00-12:00 and 14:00-18:00.
Theatres & shows
Unsurprisingly, theatre shows and cinema screenings in the Côte d'Azur tend to be French-language, however there are some venues which show English-language works, such as Theatre National de Nice, the Anthea theatre in Antibes, and the Grimaldi Forum in Monaco, which also features ballets by the Ballets de Monte Carlo where no language skills are required to enjoy the performance. Alternatively the Nice Opera is a wonderful place to see operas which are occasionally subtitled in English. There are also touring theatre companies with performances in English. See our list of events and festivals for details of what's on, or speak to your villa manager.
Galleries & museums
The Côte d'Azur has long been a haven for some of the world's most respected and notorious artists, such as Matisse and Picasso, who have come to find inspiration from its landscapes, light, and culture-rich towns and cities. As a result there are more excellent museums, galleries and exhibition spaces than it would be possible to list here or visit during a week's stay! However, a good starting point would be the following:
The Musée Matisse in Nice, which focuses on the artist's development over his lifetime. Matisse was based in Nice for 37 years.
The Musée Picasso in Antibes, with a lovely position directly on the seafront. The building was Picasso's studio for a few months in 1946.
The Musée Renoir in Cagnes-sur-Mer, based in Renoir's later-life home of 12 years and filled with his works and personal possessions.
The Fondation Maeght in St-Paul-de-Vence, a private gallery with an outdoor sculpture maze.
The Musée de l'Annonciade in St Tropez, which features works by Signac whose studio was located in the town, as well as pieces by Dufy and Matisse.
If you would like us to make any further recommendations, please don't hesitate to get in touch.
Markets & shopping
Weekly and seasonal markets can be found throughout the Côte d'Azur, as well as craft and produce fairs, so if you're on the hunt for souvenirs you won't have to look far. Details of the weekly markets along the Riviera can be found in the events section. A typical local gift you may spot during your stay is a candle in the shape of St Tropez's iconic bell tower from La Bougie de Saint-Tropez. Traditional gifts from further afield include perfume from Grasse, the scent capital of the world (one of its most celebrated perfumeries, Fragonard, has a boutique in St Tropez itself), or bubbled glass from Biot, near Antibes and Cagnes-sur-mer. You can watch the latter being produced at La Verrerie de Biot.
Local specialities that can usually be found in produce markets include the tarte tropézienne, a delicious sugar-coated brioche filled with orange-flower flavoured cream (named by Brigitte Bardot when filming in St Tropez), fresh fish, olive oil, tapenade, pastis (an aniseed-flavoured liqueur) and pale-coloured rosé wines. See the section on local vineyards if you'd like to book a wine tour.
And for a spot of retail therapy, the Riviera's major hubs of Nice, Monaco and Cannes are all excellent places to browse designer boutiques and high street brands alike.
In-villa entertainment
If you'd like some evening entertainment during your stay but would rather not leave the comfort of your villa, why not ask us to arrange live music, a cocktail night with a private mixologist, or wine tasting in your villa? Whether it's to mark a special occasion or birthday, or simply something to keep the little ones occupied, just let us know what you'd like to organise and we'll do our best to arrange for you.
Sightseeing
The Côte d'Azur sweeps along the Mediterranean coastline of the southeast corner of France, undeniably one of the most naturally beautiful places in the country. Thick forests of pine and fields of glorious lavender grow alongside the many sandy beaches with their clear turquoise waters.
Our villas are located in St Tropez, one of the Riviera's most iconic towns along with Cannes, Antibes, Nice and Monaco. Nearby there are also many smaller villages which have their own market, where local produce such as olives, truffles, lemons and fragrant lavender are sold in abundance. Many also sell crafts and paintings, reflecting the rich artistic history of the region.
Vence
Vence is home to the remarkable Matisse Chapel, or 'Chapelle du Rosaire de Vence', which was built between 1947 and 1951 and which Matisse himself considered his masterpiece, filled as it is with a number of his original artworks. The town's historic walled centre is impossibly photogenic and worth a wander for its bustling markets, cafés, galleries and boutiques, yet draws far fewer crowds than neighbouring St-Paul-de-Vence, making it a great base for the region.
Tourrettes-sur-Loup
The village of Tourrettes-sur-Loup boasts a chocolate-box walled old town which perches dramatically on the cliffside and offers sweeping views out to the coast. The village is home to many delightful artisanal shops, which are run by the artists themselves.
St Tropez
This idyllic former fishing village, with its terracotta rooftops and local residents playing pétanque on the Place des Lices, is one of the most picturesque towns on the coast. Despite the fame brought to it in the 1950s when it was chosen as the filming location for the Brigitte Bardot film Et Dieu créa la femme, it has managed to retain an authentic feel. St Tropez is also blessed with plenty of natural beauty, located in a glistening bay surrounded by spacious white-sand beaches and rolling vineyards, with a backdrop of mountains in the near distance.
The town has an excellent art museum, the Musée de l'Annonciade, and a 17th century citadel with lovely views of the bay. It also has a quaint, colourful port area, from where you can take a boat trip to admire the region's coastal beauty and ogle at some of the seafront celebrity residences.
Fréjus & St Raphaël
The twin towns of Fréjus & St Raphaël boast a wealth of Roman ruins, an archeological museum, and an impressive cathedral built on the site of a Roman temple. The other draw is that they're close to the beautiful red-hued mountains of Le Massif de l'Esterel, which are brilliant for hiking and scenic drives, especially at sunset when they glow a fiery red.
Cannes
Most well-known for its international film festival, Cannes is glamorous and star-studded, seen nowhere more than La Croisette, the city's graceful seafront promenade and urban beach. This is where you will find the Palais des Festivals et des Congrès, the venue for the film festival each May. Nearby is the Vieux Port, with gleaming superyachts jostling for space with traditional sailing boats.
Antibes
Attractive Antibes offers a pleasant respite from some of the coast's larger cities and despite the prominence of its marina (one of the largest in Europe) it remains low-key. Vieil Antibes, the old town, has long been the haunt of artists and celebrities. There is a colourful market and the excellent Musée Picasso overlooking the sea. From Antibes and Juan-les-Pins extends the Cap d'Antibes, a millionaire's playground of stunning coastline with lovely wooded beaches and plenty of hiking to be done.
St-Paul-de-Vence
Walking the 16th-century ramparts which encircle St-Paul-de-Vence's cobblestoned centre is a must-do activity during your stay, as is a visit to the legendary Colombe d'Or restaurant, whose walls are lined with works by Matisse, Picasso and Dufy. The village was historically a favourite spot of prominent artists and intellectuals such as Chagall, Sartre and Picasso, and has plenty of art museums and galleries to visit, such as the Fondation Maeght, a renowned museum of modern art which must not be missed.
Valbonne
Valbonne's central arcaded square – aptly named La Place des Arcades – is arguably the best place around to sit with a coffee, people watch and admire the pretty shuttered facades of the surrounding buildings. A grid of boutique-lined streets hugs the square on all sides, and is easier to navigate than many other local old towns, but no less charming. L'Abbaye de Valbonne at the bottom of the town is worth a peek for its lovely interior and exhibition hall.
Grasse
While not particularly attractive otherwise, the town of Grasse (the perfume capital of the world) is worth a visit for a tour of one of its more than 30 perfumeries, and plenty of shops to buy exquisite products from too. Fragonard offers a fascinating tour.
LE SUQUET
However, step into the city's old quarter, Le Suquet, and you're thrown into a muddle of steep alleyways crammed with restaurants, within the walls of a castle which offers lovely views across the port and La Croisette.
ILES DE LERINS
If the hustle and bustle of the city gets too much, escape to the Lérins islands offshore where you can immerse yourself in history or bathe in idyllic pine-fringed coves. There are a number of interesting sights including the Royal Fort, which held the infamous 'Man in the Iron Mask' in the 17th century, a maritime museum with exhibits on the many shipwrecks that have foundered in these waters, and a 5th century monastery with its own vineyard.
Nice
Nice has been drawing artists, aristocrats, holidaymakers and expats for centuries, and it's not hard to see why. Climb to the top of its 'Colline du Château' hilltop park, and you'll have far-reaching views of its pretty port, historic Old Town studded with church spires, elegant seafront promenade, the glistening Mediterranean and the snowcapped Alps in the distance. Its Old Town is a cluster of alleyways, atmospheric squares, graceful churches and authentic shops, cafés and markets, all begging to be explored. Nice is also home to some world-class art museums dedicated to the many artists who have fallen in love with the city over the years, including the Musée Marc Chagall and Musée Matisse. Or if you just want to stroll and take in the beautiful architecture and sea air, there's no better place than the Promenade des Anglais.
Villefranche-sur-Mer and the Corniche Inférieure
Between Nice and Menton, 3 coastal roads of varying heights (the 'corniches') cling to the cliffs. The highest, the Grande Corniche, offers the most spectacular views; the middle, the Moyenne Corniche, leads to Èze (see below) and on to Monaco. The lowest, the Corniche Inférieure or Basse Corniche, may not have the loftiest views of the coast but is charming in its own right, skirting the dazzling waters and passing some lovely towns which are well worth a stop.
Among these is Villefranche-sur-mer, a cluster of pastel-hued houses on the waterfront, criss-crossed by steep cobblestoned alleyways, none more atmospheric than the rue Obscure, a spooky vaulted passageway dating to 1295. Also of interest are the 17th century Chapelle St-Pierre with frescos painted by Jean Cocteau, and a 16th century citadel which overlooks the town.
Èze and the Moyenne Corniche
For many, Èze is the most beautiful village on this stretch of coast, teetering as it is on the edge of a 427m clifftop above the sparkling Mediterranean, with its captivating views and charming church tower poking its head above the rooftops. There's only one gateway in or out of the village; everything else is enclosed within its medieval walls, including artisanal shops and pop-up galleries. The Jardin Èze presides over the scene and is filled with exotic plants and cacti. If you want to reach the beach or train station at Èze-sur-Mer, you're walking the vertiginous Chemin de Nietzsche, a steep rocky path with glorious views – there are no road links between the two villages until further up the coast.
Monaco
The world's second-smallest country is a world away from the ancient hilltop towns found elsewhere on the Riviera, with its high rises and glitzy superyachts packed into an area of just 2.1 km2. But it's an immensely fun day out and has plenty to keep the whole family entertained, including an enviable calendar of exciting sporting and arts events.
As far as sightseeing goes, highlights include the infamous Casino de Monte Carlo, where it's possible to simply spend the evening sipping cocktails, ogling the beautiful interiors and feeling like James Bond (adults only, and formal attire a must!). Fans of the dynamic Monaco royal family will want to tour the state apartments at the Palais du Prince, and visit Prince Rainier's and Princess Grace's (AKA Grace Kelly) graves at the Cathédrale de Monaco. Children will love the Musée Océanographique de Monaco with its exceptional aquarium, and don't miss the Jardin Exotique for great views across the principality.
Les Gorges du Verdon
Inland from the Côte d'Azur are the spectacular Gorges du Verdon, a dramatic network of chasms, waterfalls and turquoise rivers which are a must-see for lovers of the great outdoors. Whether you view the gorges above, from one of the vertigo-inducing viewpoints, or get up close on foot or a raft, the natural beauty here provides a welcome respite from the crowds of the Riviera.
See here for activities to do in the area.
Beaches
The breathtaking coastline of the French Riviera has long been renowned for its beaches, ranging from glamorous hangouts for the cocktail-sipping rich and famous, to impossibly beautiful coves hidden between the cliffs, corniches and the glittering Mediterranean.
Below are our picks of the best, listed from west to east.
Îles d'Hyères
Arguably the most unspoilt area of the French Riviera, the Îles d'Hyères have remained comparatively untouched by mass tourism and are well worth the trip to explore the deserted beaches, cycle around the dense forests and snorkel in the fabulous marine national park.
Plage de Sylvabelle, St Tropez
Our more intrepid guests may brave the stair access to this beautiful beach, and be rewarded with fewer crowds, fine sand and spectacular views.
Plage de Pampelonne, St Tropez
The Plage de Pampelonne, near St Tropez, is famous for its 4.5km of white sand and celebrity-filled bars and restaurants. It's the place to see and be seen – and gets accordingly busy. Still, it's a fun place to be and scores highly for its natural beauty, space, and buzzing beach clubs.
Plage des Salins, St Tropez
If Pampelonne is too crowded – a real possibility during high season – this pine-fringed 600m stretch of fine white sand is a low-key alternative, with fewer posers but rivalling Pampelonne for its natural beauty and clear waters.
Plage des Graniers, St Tropez
Probably the prettiest beach in central St Tropez. It's small and can get crowded. There is a beach restaurant of the same name.
Plage de la Nartelle, Ste Maxime
Spacious, sandy, and blessed with plenty of natural beauty, this family-oriented beach is one of the best in the area for families. It has a large free car park and plenty of facilities, including a water sports centre.
Plage des Esclamandes, Fréjus
What this beach lacks in facilities, it makes up for by being one of the largest stretches of sand on this part of the coast. There are 4 sections – a family section, nudist section, kitesurfing section and section suitable for dogs.
Calanques, Massif de l'Estérel
For those who are less motivated by large sandy expanses and more motivated by jawdropping scenery, a trip to the multitude of coves making up the Calanques in the Massif de l'Estérel mountain range is a must. A striking combination of dazzling blue waters, rugged red peaks, pine and eucalyptus forest and tiny beaches makes this a nature-lover's paradise. Try Agay, which has a wonderful beach. Access to the coves is trickier than most with winding footpaths leading from the road, and facilities are minimal. Hiking trails are also abundant in the area.
Plage de l'Aiguille, Theoule-sur-Mer
There are 7 public beaches at Theoule-sur-Mer, of which this one is the largest but all are very pleasant in their own way, benefitting from the glorious backdrop of the copper-hued Massif de l'Estérel.
Plage du Château, Mandelieu-La Napoule
This sweet little beach is book-ended by a harbour at one end and a picturesque castle at the other. There's plenty of sand but the round shape of the beach means that sea access is limited and it can get busy in high season.
La Plage du Midi, Cannes
On the other side of Cannes' Old Port, both sun loungers and restaurants are cheaper here than in the glitzy La Croisette area. Other than that, there's not much to draw you here – it can get busy with locals during the summer, parking is scarce and the urban backdrop doesn't quite rival the other beaches in the area.
La Croisette, Cannes
If you feel like joining the glamorous crowds of the French Riviera, the beach along La Croisette in Cannes is the ideal place to relax with a glass of rosé in hand. Most of the central section is privately owned by hotels so you'll need to pay the (expensive) day rate for a sun lounger and parasol.
Juan-les-Pins
Some of the best beaches on the Riviera can be found at Juan-les-Pins, and savvy tourists flock here to discover the haunt of film stars during the Hollywood Golden Age. However, much of the sand here has been monopolised by hotels and beach clubs, meaning there's very little in the way of public beach space, although this trend has been reversing in recent years due to a limit on the number of beach restaurants allowed. The best way to enjoy this area is to book a sun lounger at one of the beach clubs.
Plage de la Garoupe, Antibes
This pocket-sized beach on the Cap d'Antibes enjoys excellent views, calm waters and a touch of glamour thanks to its history of welcoming the rich and famous.
Plage de la Salis, Antibes
On the eastern side of the Cap d'Antibes, this little stretch of sand with impossibly clear waters has undoubtedly the best views of the Alps.
Plage de la Gravette, Antibes
Sheltered by medieval ramparts and a breakwater, this well-protected beach is the closest to the centre of Old Antibes and great for families. However it's also one of the busiest beaches and you'll be lucky to get a spot.
Cagnes-sur-Mer
Cagnes-sur-Mer has several pretty pebbled beaches and a real seaside town feel. Its newly renovated seafront features a long promenade and some interesting architecture. There is a main road by the beaches, however, and traffic noise can be an issue.
Plage des Marinières, Villefranche-sur-Mer
The oft-photographed bay of Villefranche is where the dramatic coastline of the French Riviera really starts to ramp up on its way to Monaco and towards Italy. It's undeniably beautiful and still retains some of its small-town charm; the gravelly Plage des Marinières is the main beach in the bay. However there are some issues with poor water quality and the train line through to Italy passes right by the beach, so it's far from secluded.
Plage de Passable, St-Jean-Cap-Ferrat
The Plage de Passable, a private beach with plenty of water sports, sun loungers and a restaurant, sits in a small cove in Saint-Jean-Cap-Ferrat, with lovely views across the bay. If you're looking for a bit of exclusivity with a wonderful natural backdrop, this is one of the best spots on the Riviera.
Paloma Plage, St-Jean-Cap-Ferrat
Discrete Paloma Plage is located on a north-facing promontory of the Saint-Jean-Cap-Ferrat peninsula, meaning it benefits from plenty of shade and front-row seats to views of the Riviera and Alps beyond. The compact shingle beach is in a sheltered cove with calm waters and good facilities.
Plage Petite Afrique, Beaulieu-sur-Mer
If you can find a parking spot this stunning stretch of sand, hemmed in by dramatic cliffs and pine trees, is a worthwhile place to stop for some beach time. Great for families.
Plage d'Èze, Èze-sur-Mer
Overlooked by the stunning clifftop village of Èze, this is one of the more secluded public beaches in this area, thanks to the steep and difficult access. If you can forgive this and bring some beach shoes for the pebbles underfoot, you'll be rewarded with gorgeous scenery, clear waters and great snorkelling.
Plage de la Mala, Cap d'Ail
A picture-perfect cove embraced by cliffs on both sides and beautiful greenery behind, this idyllic stretch of white sand and pebbles is a haunt for those in the know. Access is via steep stairs – a theme for beaches on this part of the coast, making it unsuitable for disabled guests or families with young children.
Plage du Golfe Bleu, Roquebrune-Cap-Martin
Heading east from Monaco towards Menton and Italy, you'll come across scenic Roquebrune-Cap-Martin with a handful of quiet(ish), pretty beaches, including the Plage du Golfe Bleu with its mixture of sand and pebbles and glistening waters.
Events & festivals
Weekly events
MARKETS
Visiting a market – whether for local produce, flowers, antiques, books or souvenirs – is a staple on any Côte d'Azur itinerary and shouldn't be missed. St Tropez has its own bi-weekly Provençal market which takes place on the Place des Lices every Tuesday and Saturday morning. Expect colourful fruit and vegetables, fresh bread, local cheeses, delicious pastries, fragrant herbs and spices, meats, olives, tapenades…
You'll also find stalls selling antiques, bric-a-brac, clothes, souvenirs, second-hand books, arts and crafts, flowers and more. Other interesting flea markets can be found in the larger coastal towns such as Nice and Antibes.
It is best to arrive early in order to beat the crowds, have the best selection of produce and avoid the heat of the middle of the day.
St Tropez events & festivals
LES BRAVADES DE SAINT-TROPEZ
This culturally important festival honours the patron saint of St Tropez and takes place annually in May. The colourful celebrations include traditional music, parades, dancing, food, and locals donning historical military attire.
VOILES LATINES
St Tropez's port becomes home to an array of latin-rig sailboats for a long weekend in May, an ode to the Mediterranean's rich maritime heritage.
GIRAGLIA ROLEX CUP
June brings the renowned Giraglia Rolex Cup to St Tropez, consisting of a 243-nautical-mile offshore race which ends in Genoa, Italy. There's also plenty of opportunity to admire the competing boats.
BRAVADES DES ESPAGNOLS
Tropéziens bring out their 17th-century military costumes once again on 15th June, for this traditional festival commemorating St Tropez's victory against a Spanish fleet nearly 400 years ago.
LES GRIMALDINES
The medieval Château de Grimaud hosts this eclectic music festival in July, featuring artists from around the world.
FETE NATIONALE DU 14 JUILLET
The Tropéziens celebrate the national holiday of Bastille Day in style, with a patriotic ceremony, ball and fireworks.
LES NUITS CLASSIQUES
Ramatuelle's Amphitheatre de Verdure plays host to two summertime festivals, the Festival de Ramatuelle (below) and Les Nuits Classiques, a celebration of classical music, ballet and chamber music in July.
LE FESTIVAL DE RAMATUELLE
Theatre-lovers with French skills will enjoy this theatre showcase in Ramatuelle's Amphitheatre de Verdure.
LES NUITS DU CHATEAU DE LA MOUTTE
Taking place in an 18th century château on the St Tropez peninsula, this small arts festival celebrates a range of musical talent, from piano recitals to flamenco dancing, with open air concerts in the courtyard.
RAMATUELLE JAZZ FESTIVAL
Jazz is a staple on the Riviera summer events schedule, and this swing jazz festival is the closest to St Tropez and promotes local musicians as well as established international acts.
LES VOILES DE SAINT-TROPEZ
In late summer / early autumn, both classic and modern boats alike descend upon St Tropez for a regatta and festive atmosphere ashore.
Events & festivals elsewhere on the Riviera
CANNES FILM FESTIVAL
Each May Cannes becomes overrun with celebrities, actors, rising stars and film professionals for the world-renowned Cannes Film Festival. If you're lucky you might get close enough to the red carpet to see them – or even spot one wandering around town.
MONACO GRAND PRIX
Monaco's Formula One Grand Prix is world-famous and for good reason: the geography of the city means the track is riddled with hairpin bends, narrow roads and steep inclines. The city location also means that it's possible to get a better-than-usual view of the cars as they hurtle by at top speed. Booking far in advance is essential. Late May – early June.
GARDEN MONTH, MENTON
Menton has a unique micro-climate which has long brought it fame as a centre of citrus fruit growing. All sorts of plants, flowers, trees, fruit and vegetables are grown here however; Menton is a town that takes its horticulture very seriously. Its many gardens and green spaces are opened up to the public during the month of June, and guided tours are available.
LES VOILES D'ANTIBES
Usually taking place in the first week of June, Les Voiles d'Antibes is the first yachting event of the year and a great place to see beautiful vintage and traditional yachts as well as Metric Classes. There are regattas, exhibitions, cocktail evenings and concerts to mark the beginning of the yachting season in the Mediterranean.
LES ETOILES DE MOUGINS
An international festival of gastronomy featuring demonstrations by some of world's elite chefs, as well as courses, exhibitions, competitions and a market. Early June.
INTERNATIONAL JUMPING, MONTE CARLO
Equestrian event on the Monaco waterfront featuring some of the world's best show jumpers. Early July.
JAZZ A JUAN
This infamous jazz festival takes place every July in Juan-les-Pins' La Pinède park near the seafront. All the major jazz musicians have played here; not to be missed for jazz enthusiasts.
NICE JAZZ FESTIVAL
France's first jazz festival is a 5 day celebration of music and culture, with a prestigious line-up of jazz acts performing on two different stages. Mid-July.
MENTON MUSIC FESTIVAL
Welcoming the most revered classical artists from all over the world for more than seventy years, this yearly festival has garnered an enviable reputation as one of the oldest and most prestigious festivals in Europe. What's more, it benefits from a lovely setting next to the sea and overlooked by Menton's baroque church. Early August.
HIPPODROME EVENTS
The Cagnes-sur-Mer Hippodrome runs a number of horse races and events from mid-July to the end of August, including circus and 70s/80s themed nights. Most events are in the evening and well-geared towards children. Entry is €5 and free for under-18s.
FIREWORK DISPLAY FESTIVALS
Colourful fireworks displays can be found all over the Côte d'Azur during July & August – some are even set to music and it's simply magical, especially for groups with children. Choose from Antibes, Juan-les-Pins, Cannes and Monaco for the most impressive.
Monaco Art en Ciel – Monaco, late July – early August
Festival International d'Art Pyrotechnique – Cannes, mid-July to late August
Le Festival Pyromélodique – Antibes & Juan-les-Pins, August
LES PLAGES ELECTRONIQUES, CANNES
Electro music fans won't want to miss this laid-back festival on the beach in Cannes. Mid-August.
CROSSOVER FESTIVAL, NICE
A popular electronic music festival with live, open-air performances from bands and DJs, both local and international. Late August – early September.
IRONMAN, NICE
The iconic triathlon comes to France, and where else would it take place than the Côte d'Azur, the ultimate destination for triathlons with its enviable combination of sea, sun and mountains? Dates change year on year; please speak to the office if you'd like this year's dates.
Bars & restaurants
Coming soon!
Children
Children's equipment such as cots, high chairs, sterilisers, baby listeners, a large selection of games, indoor and outdoor toys are available, and we can even stock up on nappies and wipes to save you bringing them with you. We also have a small number of pushchairs available, or can hire these for you if needed.
We'll gladly serve children's high tea in the early evening so that you can relax and enjoy dinner with your friends later, while they play nearby or go to bed! Or, if you wish to eat together, your chef will tailor the food to suit young palates.
Nannies
For childcare during the day, we're able to offer private nannies to look after your children in the comfort of your villas.
All the nannies we recommend and work with are English speaking, qualified to NNEB or equivalent standard or have significant formal childcare experience, and all hold an up-to-date paediatric first aid certificate and have had their references and police records checked, so you can rest assured your children are in safe hands.
Useful villa information
Don't forget
Your tickets, passport and visas (if required). Please check that your passport is valid for the duration of the holiday; we recommend that the validity extends for at least 6 months beyond your planned date of return.
Your credit cards (MasterCard or Visa cards are widely accepted in France, even for small transactions) and your debit card (for withdrawing cash) with their PIN numbers, and a small quantity of Euros.
Your driving licence, if you intend to hire a car.
Sun hats, sunglasses, bathing suits, flip-flops. and plenty of sun cream!
Beach shoes can be invaluable – there are some pebbly beaches, especially around Nice.
Don't bring
You do not need to bring towels (including pool towels), dressing gowns, hair driers, linen, cots or high chairs as these are all provided. We also provide full sized toiletries (bubble bath, shower gel, body lotion, soaps and shampoo).
Electricity
Electrical current is 230 volts AC, 50 Hz. Most plugs have two round pins. If you are bringing personal electrical/electronic items, please bring your own plug adaptors (a few are available at the villa for your use during your stay).
Insurance
It is your responsibility to ensure that you are adequately insured for your holiday (cancellation, curtailment, baggage loss, injury/accident, other medical emergencies, et cetera). Please remember to bring your insurance documents with you.
Internet access
The villa is equipped with wi-fi broadband internet connection with unlimited free access for guests, so feel free to bring your laptop. However, please bear in mind security considerations and that Purple Summer cannot be held responsible for any loss or damage caused through use of the wi-fi broadband.
Tips / gratuities
All of the team work very hard to make your stay as enjoyable & comfortable as possible. Naturally, what you elect to give to show your appreciation is entirely up to you, however if you are not sure what might be appropriate / 'normal', then don't hesitate to ask the office.
Security
The villa is locked at all times by a digital code lock, and the gate is opened using a remote.
However Purple Summer can take no responsibility for loss or theft from the villa. Please bear this in mind if you are bringing valuables on holiday.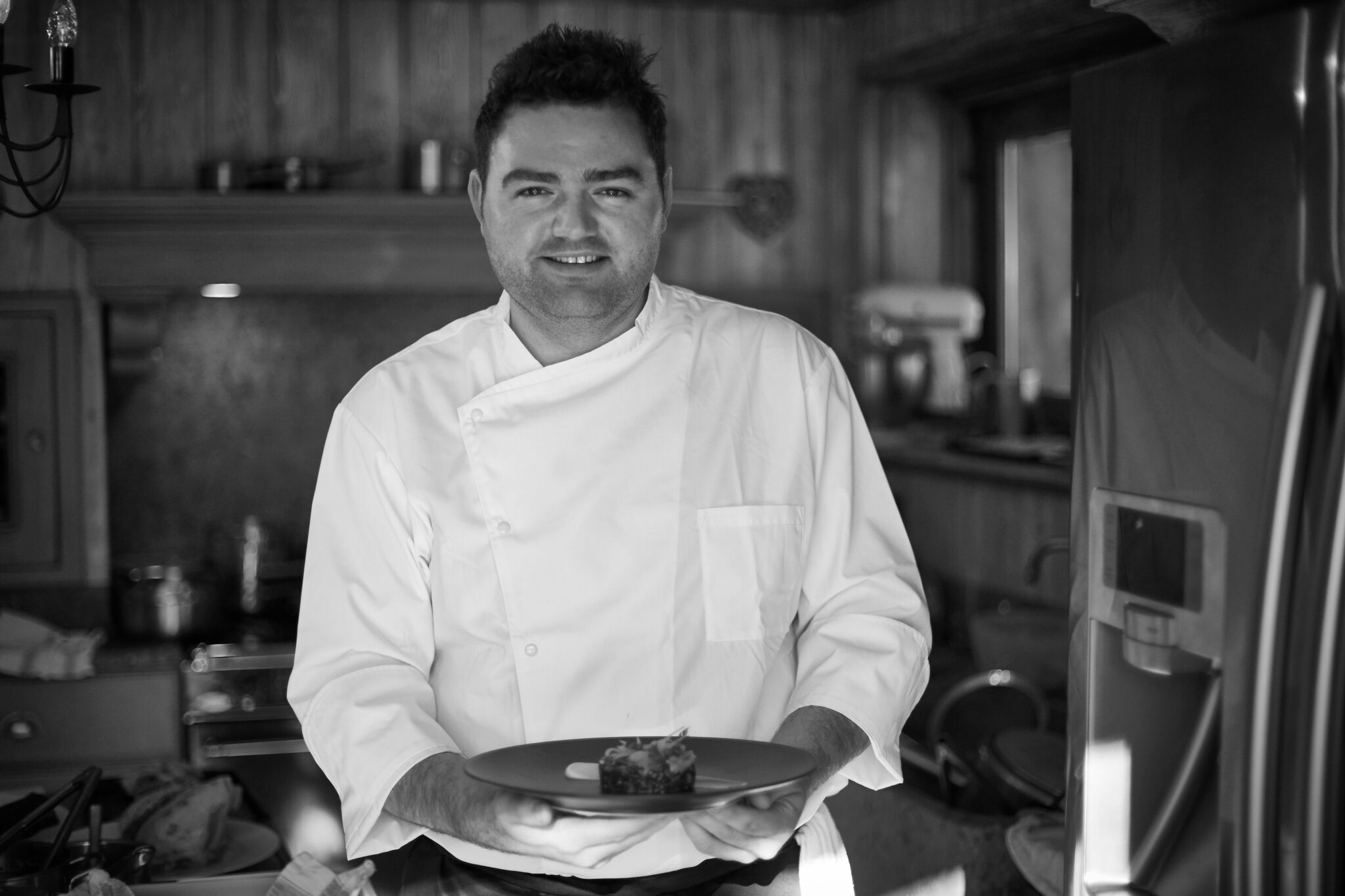 Service
A summer villa holiday isn't just about the villa – and we never forget how important your holiday is to you. That's why we do everything we can to ensure you have a hassle-free holiday with everything just the way you want it.
Our villas are available with a choice of service level – flexible or full service. Whatever you choose, you'll have access to an exceptional concierge service, delicious breakfasts, daily housekeeping and one staff member to every two guests.
Flexible service
Comprehensive pre-arrival concierge service to help you plan your perfect holiday
Exclusive use of the villa and its facilities for your chosen dates
Dedicated service in resort from the professional villa manager
Daily housekeeping
Freshly prepared breakfast every day of your stay, including cereals, fruit salad, yoghurts, cold meats and cheeses, fresh bread and local pastries, and freshly squeezed orange juice
One meal per day provided by your private chef (either lunch or dinner, according to your preference for each day), on 6 days out of 7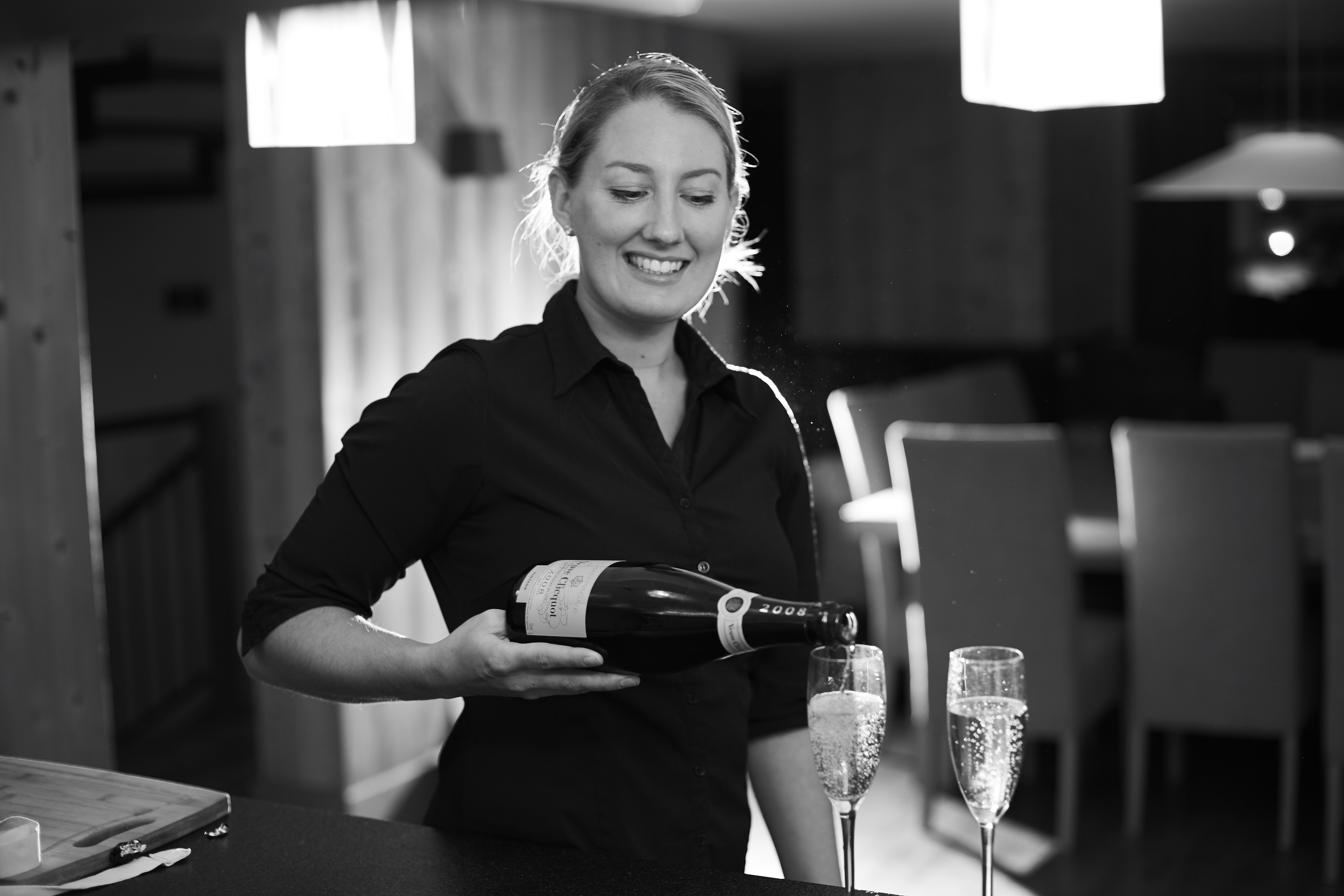 Early children's supper, where dinner is being provided
Pre-dinner canapés, where dinner is provided
Carefully selected wine list
Unlimited Veuve Clicquot or Taittinger champagne
Complimentary bar of beer, wines, prosecco, spirits, soft drinks and bottled water
Gourmet tea and coffee selection
Fresh fruit and flowers
High quality linen, towels, dressing gowns and beach towels. Mid-week towel change
L'Occitane toiletries
Unlimited Wi-Fi internet access
Pre-arrival menu consultation. All our chefs are professionals with a wealth of fine dining experience so will tailor their menus to suit your specific preferences and, of course, any special dietary needs.
Full service
As with 'flexible service', but two meals are provided per day by your private chef (lunch and dinner), on 6 days out of 7.